From homemade Italian sausage sandwiches to hand-kneaded stromboli, fair food holds a special place in our Youngstown hearts. Here are some popular Mahoning County fair food vendors and where to find them this summer.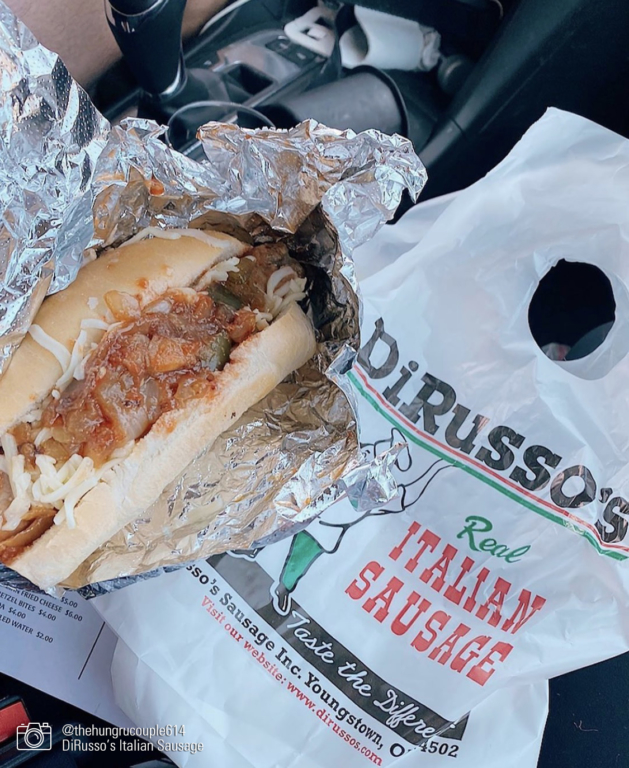 DiRusso's Sausage
Since 1963, DiRusso's Sausage has been serving up their famous homemade Italian sausage sandwiches to festival and fair goers all across Northeast Ohio. Made with fresh rope sausage (using a family recipe that dates back to 1946), DiRusso's sandwiches have become a fair food staple for Youngstown. You can find DiRusso's Sausage sold at many Youngstown-area grocery stores, or you can buy their sandwiches hot from their food stand in front of Camelot Lanes on Route 224 in Boardman, Friday-Sunday starting at 11am. DiRusso's Concessions also travels to a variety of festivals and fairs throughout the summer. See DiRusso's schedule here.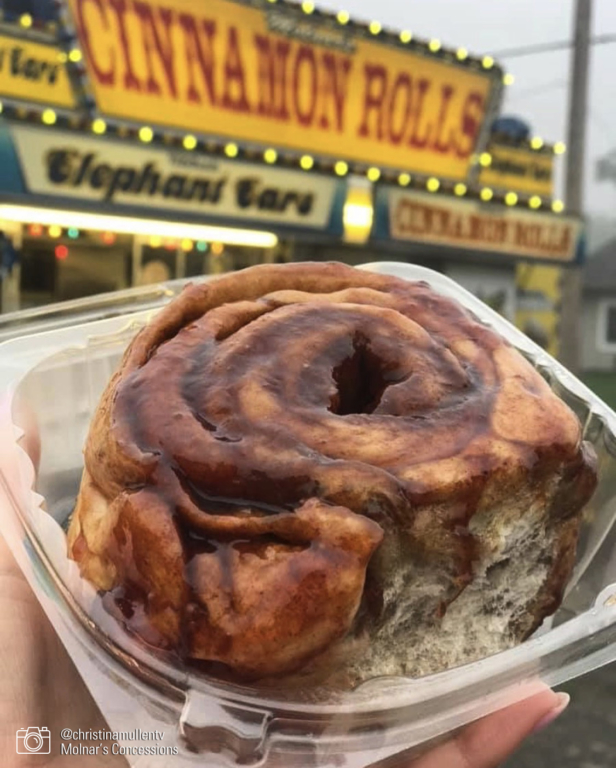 Molnar's Concessions
Molnar's Concessions serves up all sorts of fair favorites- steak hoagies, French fries, lemon shakes- but what people wait hours for (yes, hours) are their enormous frosted cinnamon rolls. These larger-than-life sweet treats come topped with a heaping dollop of traditional frosting or sticky pecan topping. They're delicious and 100% worth the wait. Look for their food truck parked on the corner of Mahoning Ave. and S. Turner Rd. in Austintown, Tuesday through Saturday 10am–9pm.
DeChellis Concessions
When you're in the mood for a classic Italian stromboli, look no further than DeChellis Concessions. Packed with your choice of ham, salami, pepperoni, veggies, meatballs or chicken (the list goes on), DeChellis' strombolis are perfectly fluffy on the inside and crunchy on the outside. Their food truck is parked in the Southern Park Mall parking lot in Boardman (check the Southern Park Mall Facebook page for specific dates).
Vlahos Original Greek Gyros
Nothing quite hits the spot like a well-prepared gyro, and Vlahos Original Greek Gyros knows how it's done. Their menu features original, chicken, veggie and jumbo gyros, piled high with seasoned proteins and freshly made tzatziki sauce. They also serve up salads and traditional baklava. You can find Vlahos stationed at a variety of local businesses around the Youngstown area including Austintown Pools & Spas on Route 46 in Austintown (check their Facebook page for up-to-date locations).
Find Them at Fair Food Extravaganza 2
You can grab all of your fair food favorites at the Fair Food Extravaganza 2 July 10-12 from 11am-6pm. Drive through the Canfield Fairgrounds and purchase food from some of the fair's most popular vendors. Check the Canfield Fair's website for an updated list of participating vendors, as well as information on the 174th Canfield Fair.
Which vendor are you most looking forward to seeing this summer? We have a hard time choosing just one. For more information about dining in Youngstown and all things happening in Mahoning County, visit our website or our Facebook page.
https://youngstownlive.com/wp-content/uploads/Favorite-Fair-Food.jpg
720
1500
Tara Mady
https://youngstownlive.com/wp-content/uploads/Youngstown-Live-Logo-Resized.png
Tara Mady
2020-06-26 09:27:18
2020-06-26 09:27:18
Where to Find Youngstown Fair Food Favorites