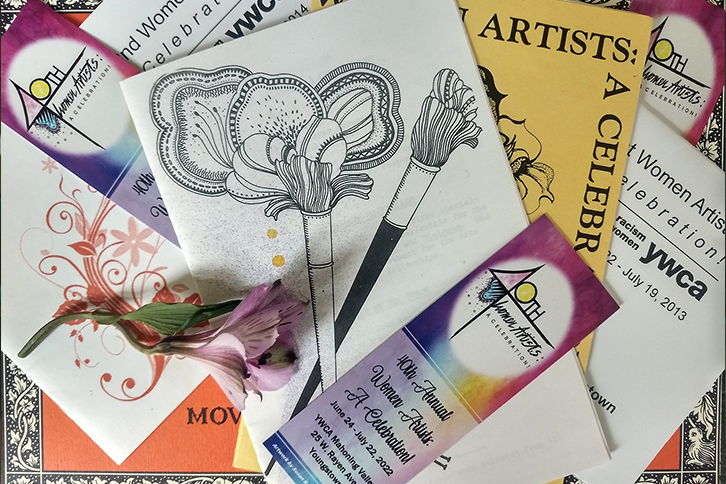 The YWCA's 40th Women Artists: A Celebration! Art Show will be held June 24-July 22 from 12pm-4pm, closed July 3 & 4, and Mondays & Tuesdays. The exhibition showcases works by local, regional, and national women artists age 18 and older. Returning in 2022 for a fifth time is the special 17 Under 17 show, celebrating the talents of young women artists. The juried show features all media, including paintings, drawings, photographs, sculpture, ceramics, jewelry, and metal work. The 2022 juror is Jenn Crisan, Owner of The Bell Street Gallery in Chagrin Falls, Ohio.
A Celebration Party will be held on July 8 from 6-9pm. Tickets are required, visit ywcamahoningvalley.org.
Art Series Events will be held on:
June 30, 6:00pm: Creative Reading with Lit Youngstown
July 14, 5:00pm: Paint n' Sip with Mary Sinclair*
July 20, 6:00pm: Art Comes Alive with Hopewell Theatre*
*Ticketed events, visit ywcamahoningvalley.org.
For more information about Women Artists, please contact YWCA at 330-746-6361 x 109.