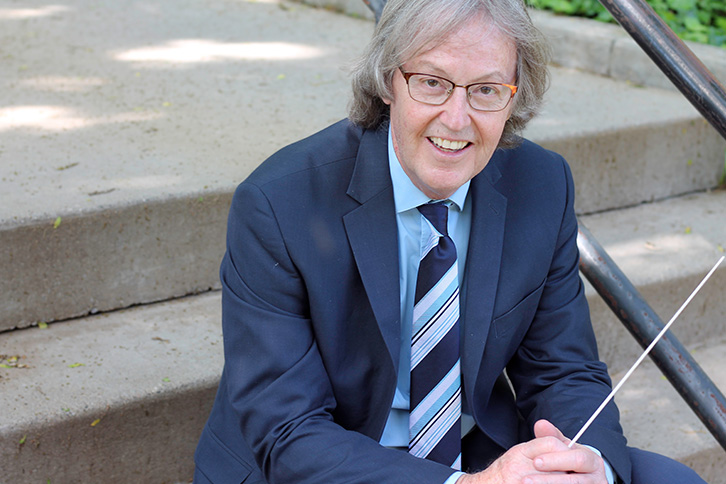 The Dana School of Music announces a free outdoor concert on Saturday, May 1 at noon featuring the YSU Wind Ensemble, directed by Yukitada Onitsuka and the YSU Horn Choir, directed by Sean Yancer at Harrison Common, on Walnut Street near the MVR.
Dr. Stephen L. Gage, who is retiring at the end of Spring semester, will conduct the YSU Wind Ensemble for the final time in Sousa's "The Stars and Stripes Forever."
Music includes Felix Mendelssohn's Overture for Winds Op. 24; Yosuke Fukuda's Crescent Moon; Liberty Bell by John Phillip Sousa; Blue Moon by Rodgers & Hart with a special arrangement by Dr. gage on setting by Jonny Priano; Peter Tchaikovsky's Finale to Symphony No.4; Festive Overture by Dmitri Shostakovich; the Horn Choir performing Franz Biebl's Ave Maria, and concluding with Sousa's Stars and Stripes Forever.
The concert is free and open to the public. Patrons are encouraged to bring their own chairs, blankets and snacks. Social distancing and masks will be mandatory
More information is available by calling the Office of Community Engagement and Events at 330-727-7514.