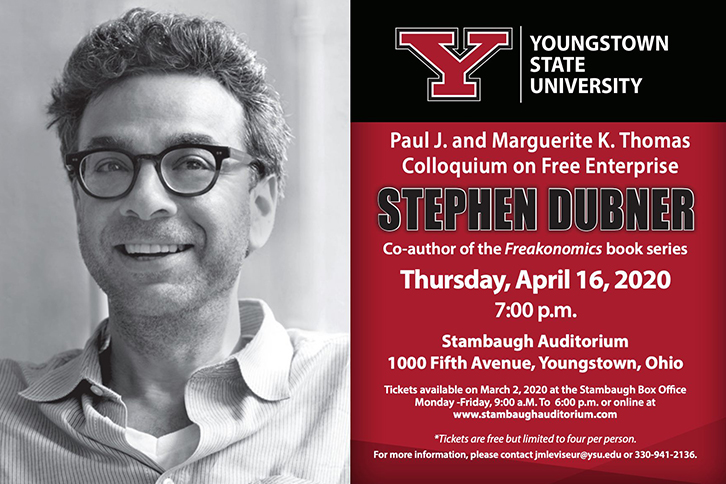 This event has been canceled.
Stephen J. Dubner is an award-winning author, journalist, and radio and TV personality. He is best known as coauthor of the Freakonomics book series, which has sold more than 7 million copies in over 40 countries. He is also the host of Freakonomics Radio, which gets 8 million monthly downloads and airs on NPR stations and elsewhere. Freakonomics, published in 2005, was an instant international bestseller and cultural phenomenon.
For tickets, go to stambaughauditorium.com, or visit the Florence and Ward Beecher Box Office at Stambaugh Auditorium in person. The box office is open Monday through Friday, 9:00am–6:00pm.