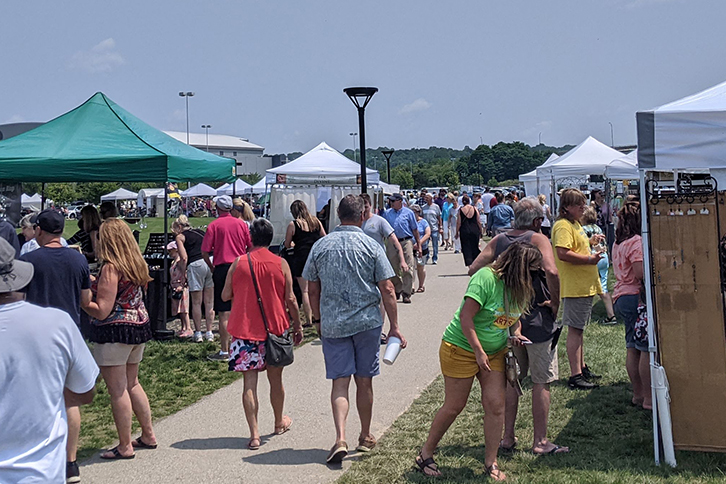 The 24th annual YSU Summer Festival of the Arts will be held July 9 & 10 at Wean Park in downtown Youngstown. Saturday's hours are 10am-6pm and Sunday's hours are 11am-5pm.
The heart of the festival is the artists' marketplace that showcases the work of over 70 local, regional and national artists selling original, hand-crafted pieces such as jewelry, paintings, sketches, sculptures, glass, wood and textiles. Artists' work has been juried, or selected, from among all of the applicants.
Stay tuned to the Summer Festival of the Arts Facebook page or website for more information.