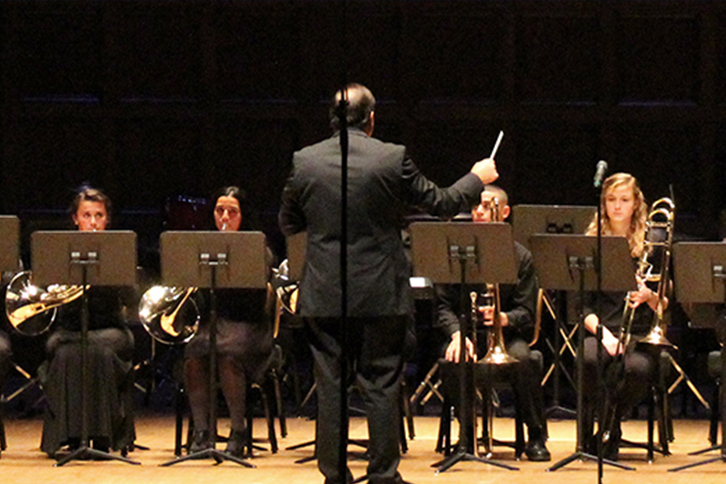 This event has been canceled.
YSU Bands finishes its 2019-2020 performance season with a joint program with the YSU Concert Band, Brandt Payne, Conductor, and the YSU Wind Ensemble, Stephen L. Gage, Conductor. This program will include an appearance by composer/conductor, Robert Traugh, a YSU alum, who will guest conduct his 2018 work, The River at First Light. The Wind Ensemble will also perform Steven Bryant's award-winning Ecstatic Waters for Wind Ensemble & Electronica. YSU Dana School of Music Professor of Horn, Sean A Yancer, will perform J'eanne D'Arc for Horn & Wind Ensemble by Alex Poelman.
For tickets, visit the Stambaugh Auditorium website.