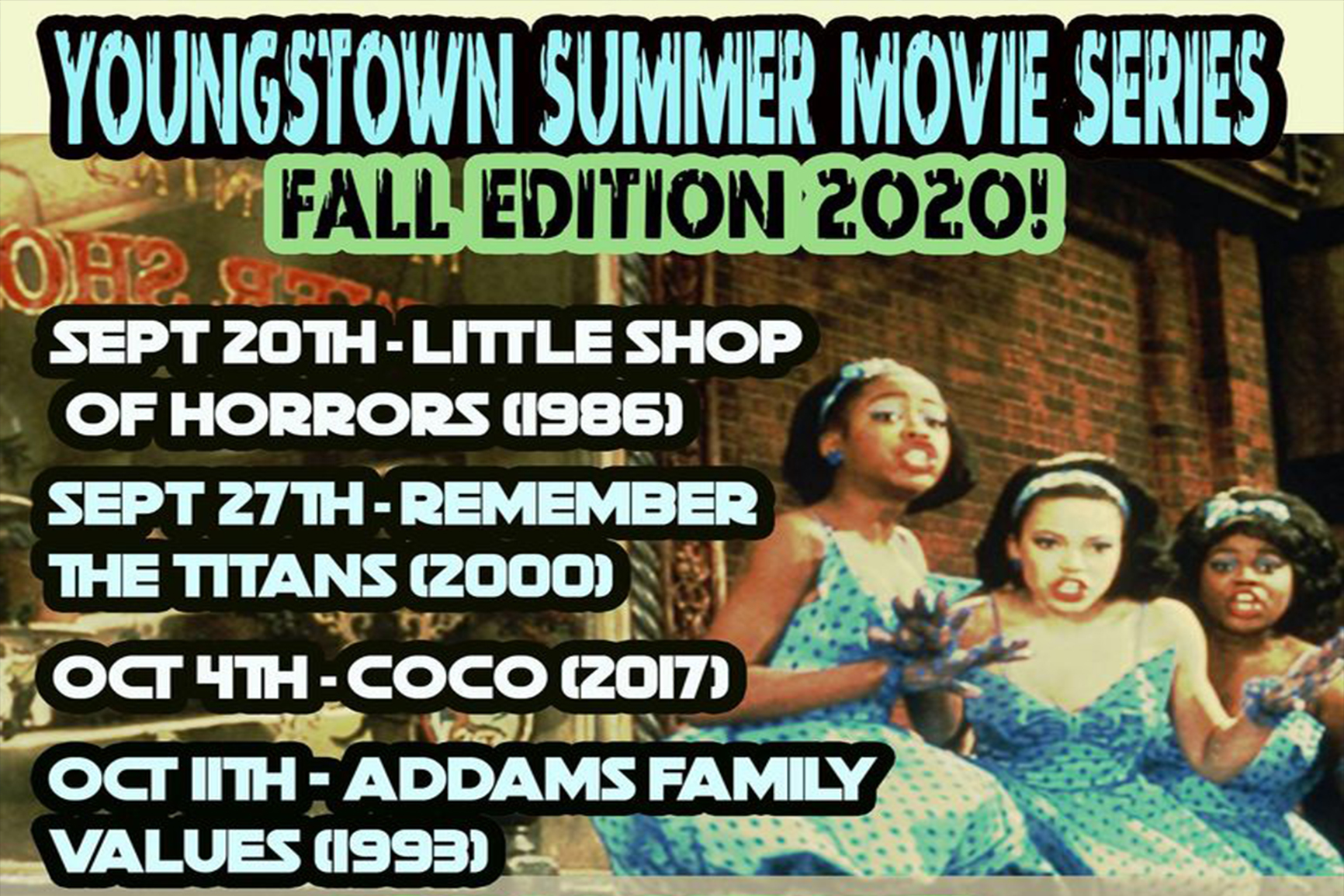 Movies will be shown at Huntington Community Alley in Wean Park, 201 S. Phelps St., downtown Youngstown. Movies are Sunday at dusk (7:00pm). Rainouts will play the next day (Monday at 7:00pm).
September 20 – Little Shop of Horrors (1986)
September 27 – Remember the Titans (2000)
October 4 – Coco (2017)
October 11 – Addams Family Values (1993)
Social distance 6 ft apart in the park and masks should be worn when walking around from your seat. There will be no concessions for the Fall movies. You are welcome to bring your own snacks and drinks. For more information, visit the Youngstown Summer Movies Series Facebook page.