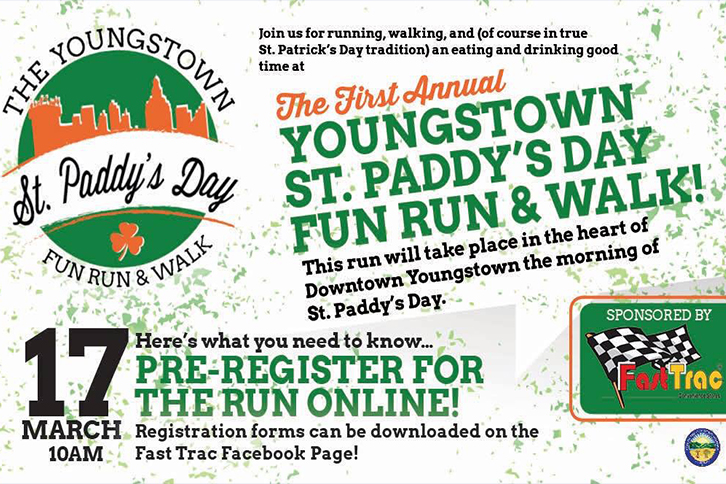 Join us for running, walking, and (of course in true St. Patrick's Day tradition) an eating and drinking good time at The First Annual Youngstown St. Paddy's Day Fun Run & Walk! This run will take place in the heart of Downtown Youngstown the morning of St. Paddy's Day, Sunday, March 17 at 10:00am.
Registration forms can be downloaded on the Fast Trac Facebook Page. You can also pick up and return your pre-registration form at V2.
Same Day Registration: You can register the day of the race from 8:00-9:15am inside V2.
The pre-registration fee for the race is $20 and includes a T-shirt, the fee if you register the same day is $25, which does include a T-shirt if supplies are available in your respective size. With your race T-shirt you will receive a voucher for a Fun Run
Passport with offers at participating Downtown restaurants and bars.
Call 330-759-4570 for more information.