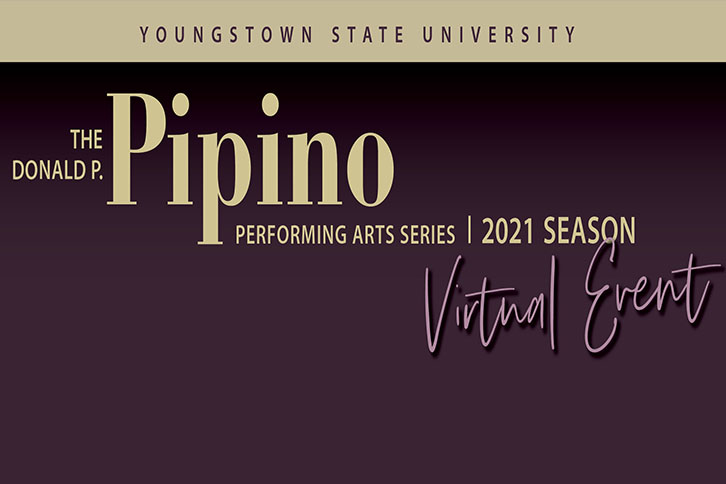 Youngstown State University's Cliffe College of Creative Arts presents the third season of the Donald P. Pipino Performing Arts Series for Spring semester, 2021. On Wednesday, January 27 at 7:00pm, composer and jazz pianist Vijay Iyer will give a one-hour presentation including pre-recorded music, interesting conversation and a question and answer session. Patrons should access the event at the Cliffe College of Creative Arts YouTube channel or by going to YouTube and searching Cliffe College of Creative Arts.
The virtual presentation is free and open to the public.
A MacArthur Foundation Genius Fellow and four-time winner of DownBeat Magazine's Artist of the Year, Iyer has carved out a unique path as an influential, prolific, shape-shifting presence in modern music. He was described by Pitchfork as "one of the best in the world at what he does," by the Los Angeles Weekly as "a boundless and deeply important young star," by the New York Times as a "social conscience, multimedia collaborator, system builder, rhapsodist, historical thinker and multicultural gateway," and by Minnesota Public Radio as "an American treasure." A musical innovator, an active collaborator, and a member of multiple artistic communities, Iyer continues to reimagine the role of the musician in the 21st century. On April 9, 2021, ECM will release UNEASY, Iyer's new trio album, recorded in December 2019 with his friends and collaborators Linda May Han Oh on bass and Tyshawn Sorey on drums.
Iyer was voted DownBeat Magazine's Artist of the Year in 2018, 2016, 2015 and 2012 – and Artist of the Year in Jazz Times' Critics' and Readers' Polls for 2017. Iyer was named a 2017 United States Artists Fellow, a 2013 MacArthur Fellow, and a 2012 Doris Duke Performing Artist. He holds a lifetime appointment as the Franklin D. and Florence Rosenblatt Professor of the Arts at Harvard University, with a joint affiliation with the Department of Music and the Department of African and African American Studies.