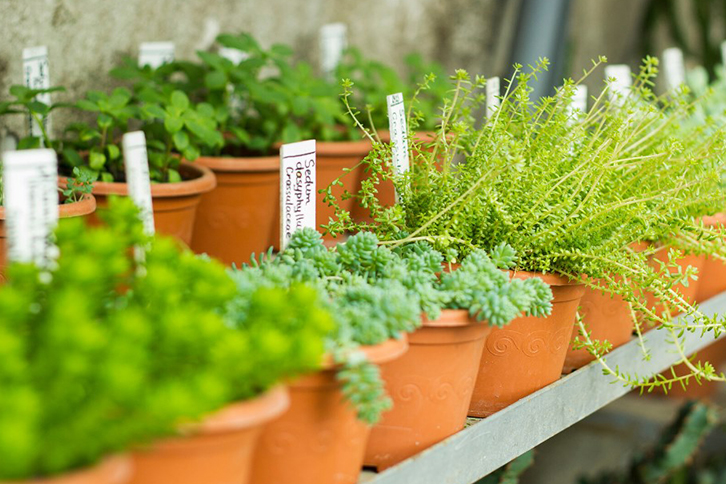 There will be a Vegetable and Herbs Plant Sale on Saturday, May 15 and Sunday, May 16 from 10:00am-5:00pm at Fellows Riverside Gardens. The sale will be located at several tables outside the Shop in the Gardens, on the terrace leading to the DeYor Concourse and the large fountain.
Nearly a dozen varieties of tomatoes–sauce tomatoes and grape tomatoes, favorite varieties of slicing tomatoes, an especially tasty 'Jubilee' tomato–will be ready for ground or container planting. Varieties of peppers, hot and sweet, some new, some very familiar to shoppers have grown into sturdy plants ready for the garden. Shoppers can also buy artichokes and micro-greens. An array of herbs for sale include lavender and rosemary, thyme and cilantro, verbena, dill, four kinds of basil, oregano, mint, tarragon, parsley and sage, nasturtium and bay leaf. There will be herb baskets for sale, as well as individual plants.
The Friends of Fellows Riverside Gardens redesigned the Annual Plant Sale to be in step with a more gradual return to community events. This year, several small-scale weekend sales are planned.
Save these Plant Sale dates:
For more information, call 330-740-7116 extension 213.