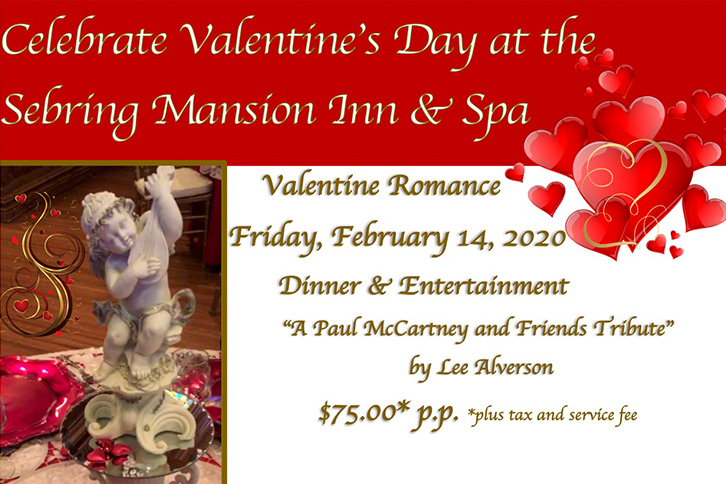 Celebrate Valentine's Day at the Sebring Mansion Inn & Spa on Friday, February 14 with dinner and entertainment, "A Paul McCartney and Friends Tribute" by Lee Alverson.
Arrive at the Sebring Mansion Inn & Spa with your Valentine at 6:00pm for a Champagne Welcome and hors 'oeuvres. Dinner to follow in the Royal Ballroom. Choice of entree: Braised Beef, Seafood St. Jacques, or Brie Chicken. Enjoy entertainment and dessert with Cherries Jubilee!
Ask about their Overnight Valentine Suite packages! Call for your reservations at 330-938-0423.