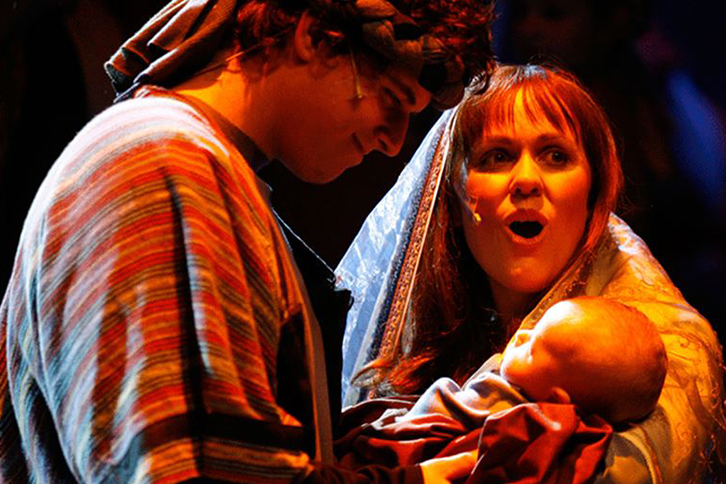 Join Mary and Joseph on their journey of faith as they experience the wondrous events leading to Jesus' birth in Bethlehem. This inspiring new musical celebrates the Christ of Christmas and the true meaning of our Savior's birth in story and song. My Soul Waits for the Lord, According to Your Word, Joseph's Lament and Mary's Lullaby are just a few of the glorious musical compositions you'll hear in this magnificent production about the greatest Christmas story of all.
Performances are Friday, December 10 at 12:00pm (Luncheon matinee), and 7:00pm (Dinner performance). Held in the Das Dutch Village Event Center inside the Best Western Plus Dutch Haus Inn & Suites. For show tickets, call 866-482-5050 Ext #425 or visit dasdutchvillage.com/theater.
Ask about the "That's Entertainment!" Overnight Dinner Theater Package. Stay at the Best Western Plus Dutch Haus Inn & Suites after your meal and the show and enjoy a beautiful guestroom with fireplace and Jacuzzi, indoor swimming pool & hot tub and a free hot breakfast bar in the morning. Call 866-482-5050 ext #425 for overnight hotel room package pricing.