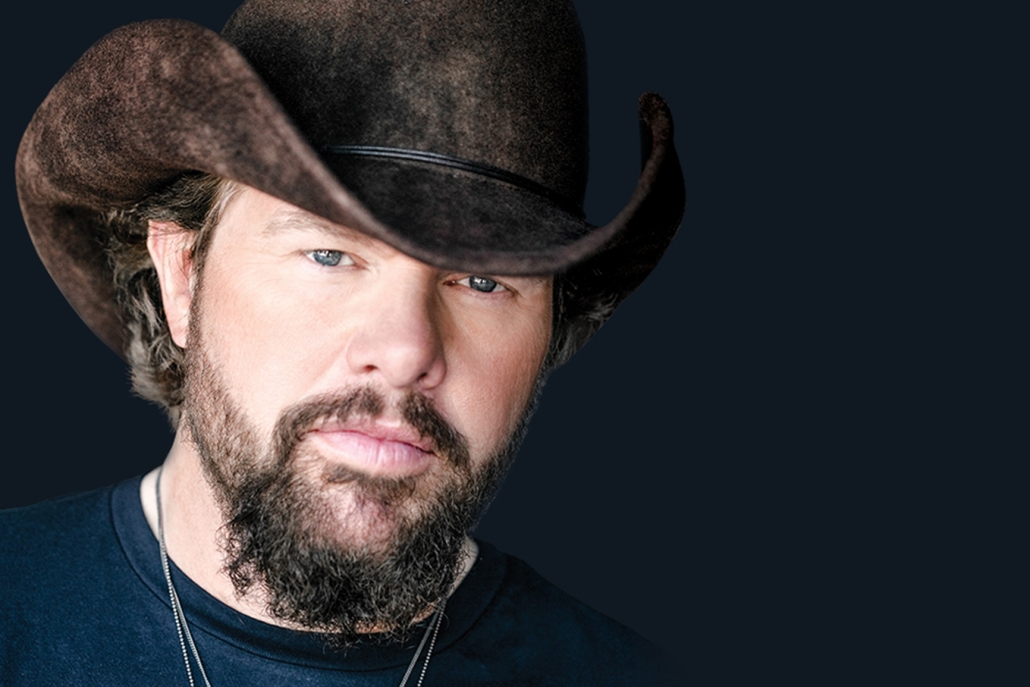 The Canfield Fair is proud to present superstar singer, songwriter and musician, Toby Keith as the premier entertainer at the 2018 Canfield Fair. The concert will be held on Monday, September 3 at 7:00pm in the grandstand.
The familiar maxim of the triple threat – singer, songwriter, musician – doesn't begin to cover it for Toby Keith, one of the modern era's most complete self-directed hit makers. And Keith's most recent several months are a remarkably accurate representation of his entire career. He wrote, produced and released his latest song, "Wacky Tobaccy," whose accompanying music video features Willie Nelson and has quickly become a surprise runaway viral hit, amassing more than 9 million views since its posting. It heralded the release of his latest album, The Bus Songs. This year also sees the continuation of the Toby Keith Interstates & Tailgates Tour presented by Ford F-Series that opened in May with sold out dates in Oklahoma and California, and filled venues nationwide throughout 2016, too. Toby recently performed at Sing Me Back Home: The Music Of Merle Haggard in Nashville and he took the stage at Carnegie Hall for The Cake And The Rain: A Celebration Of The Music Of Jimmy Webb in New York City where he performed Webb's classic, "MacArthur Park." The Academy of Country Music honored Keith with their Poet's Award for songwriting in recognition of his outstanding and longstanding musical and lyrical contributions as a songwriter throughout his career, and his songs' impact on the culture of country music. Rounding out the beginning of 2017 was the Toby Keith & Friends Golf Classic which raised $1.6 million, a record-breaking amount of funds for a single event in the Toby Keith Foundation's history, to aid sick children and their families in Oklahoma.
Tickets are on sale now at Ticketmaster.com. Please call 1-800-745-3000 to order your tickets by phone.