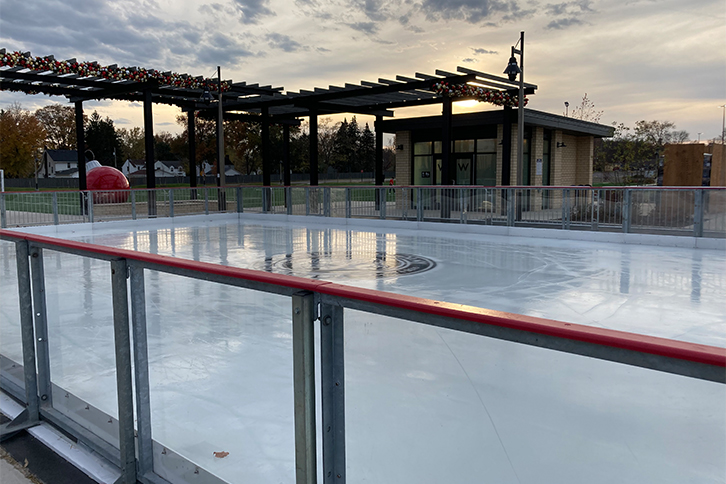 Ice skating at DeBartolo Commons is here for the holiday season! The Rink will be open starting on November 20 through January 2, 2022. The cost to skate at The Rink is $10 for adults and $8 for kids; guests can bring their own skates or rent for $3.
The Rink Hours of Operation:
Monday through Thursday from 4pm-8pm
Fridays from 3pm-9pm (special hours of 11am-9pm on Nov. 26)
Saturdays from noon-8pm
Sundays from noon-6pm
December 27 through December 30 from 3pm-9pm
New Year's Eve noon-4pm
New Year's Day noon-8pm
January 2 from noon-6pm
*The Rink will be closed on Thanksgiving Day and Christmas Day*
The Rink is sponsored locally by Youngstown Clothing Co. and Akron Children's Hospital.