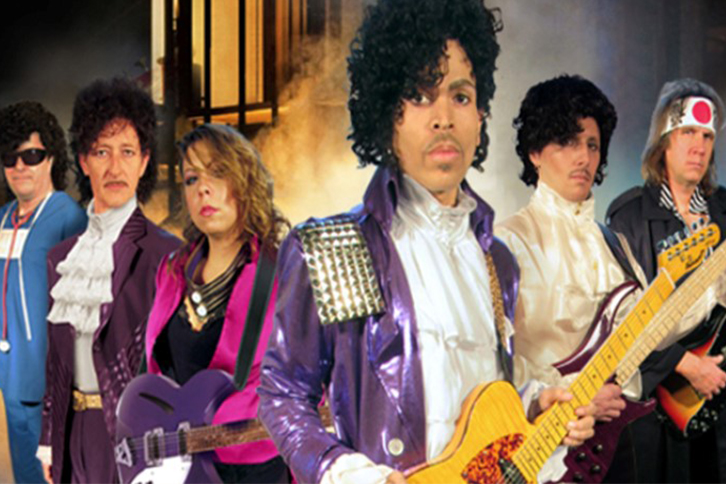 What makes The Prince & The Revolution tribute band stand apart is frontman DaVaughn Weber, the nationally-known Prince impersonator who has made appearances around the country and is infamous for his extreme likeness to "The Purple One".  The Prince Project is known for its authenticity in looks and near-perfect Revolution sound. Fans who've never seen Prince & The Revolution live will be amazed by the exact sound and look of the band, especially with Weber in the titular role.
Opening Act: Geo C and tha Storm. Geo C and Tha Storm performs mostly original funk based rock, however, they also play a few cover songs that they feel are right for their sound. Some examples include: "Miss You" – The Rolling Stones, "Give Up The Funk" – Parliament Funkadelic, "Turn It Out" – Rick James, "Purple Rain" – Prince, "Fire" – The Ohio Players, "Sex Machine" – James Brown, "Desperado" – The Eagles, "Everyday People" – Sly and the Family Stone , and "Pick Up The Pieces" – Average White Band.
For tickets, call 330-259-0555 or visit the Stambaugh Auditorium website.