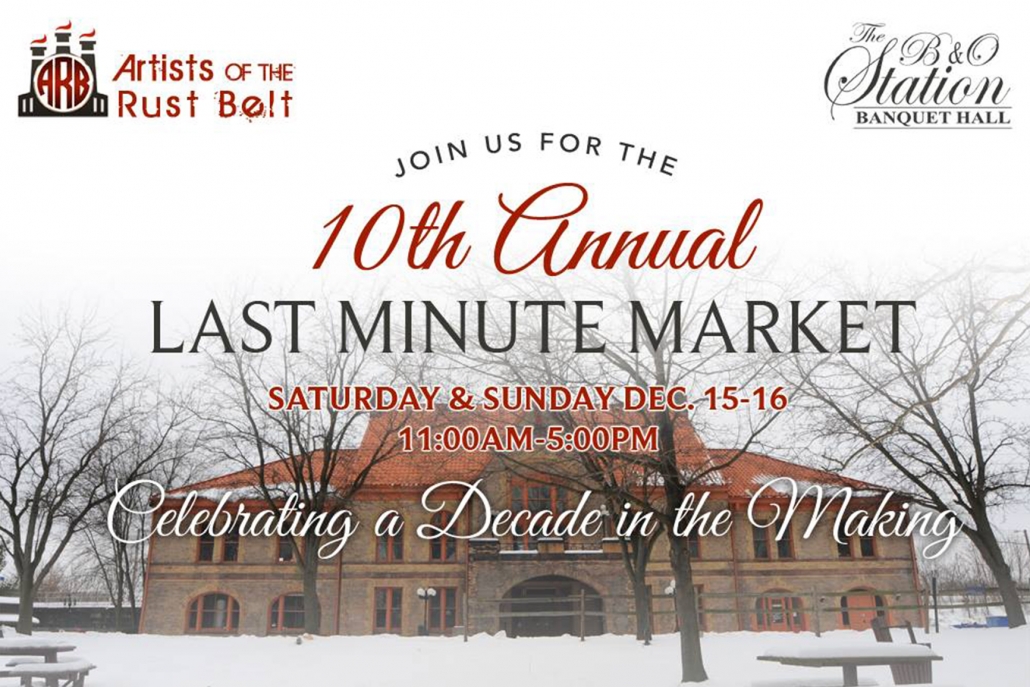 Join the Artists of the Rust Belt as they exhibit their work and celebrate 10 years of the Last Minute Market in the Valley. A tradition the followers of old and new have come to love. Some artists make this their ONLY B&O event and it is one to behold.
With a beautiful ambiance the atmosphere of the market is always so pleasant, you really just have to see it for itself.
Come celebrate the holidays with some of your local talent. Find that last minute gift idea or maybe even by then you can spend a little on yourself. Or perhaps you just need a calm, quiet day before the rush of the holiday. Whatever the purpose, be a part of history as we celebrate a decade in the making!