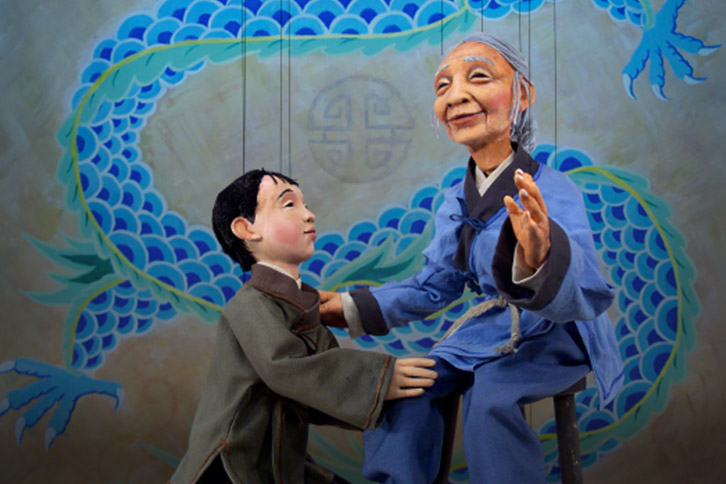 To add to Youngstown State University's Homecoming festivities, Tanglewood Marionettes will present The Dragon King on Saturday, October 9 at 11:00am in Ford Theater, Bliss Hall. Founded in 1993, Tanglewood Marionettes is a nationally touring marionette theater based in New England. Large, beautifully hand-crafted marionettes, colorful sets, and integrated lighting and sound create a fully immersive theatrical experience. Our highly skilled puppeteers have spent many years perfecting their art, delighting audiences of all ages as they bring the company's repertoire of classical tales to life. Tanglewood Marionettes are the recipients of two UNIMA awards, puppetry's highest honor, for their productions of An Arabian Adventure and The Dragon King. Part of the Donald P. Pipino Performing Arts Series.
The DeYor Performing Arts Center is the ticketing agent for all Pipino events, regardless of location. Tickets are available at www.deyorpac.org.
A free school-day performance has been added on Friday, October 8 at 10:00am.Tickets are free for this school-day performance, but reservations must be made by calling the University Theatre Box Office at 330-941-3105.