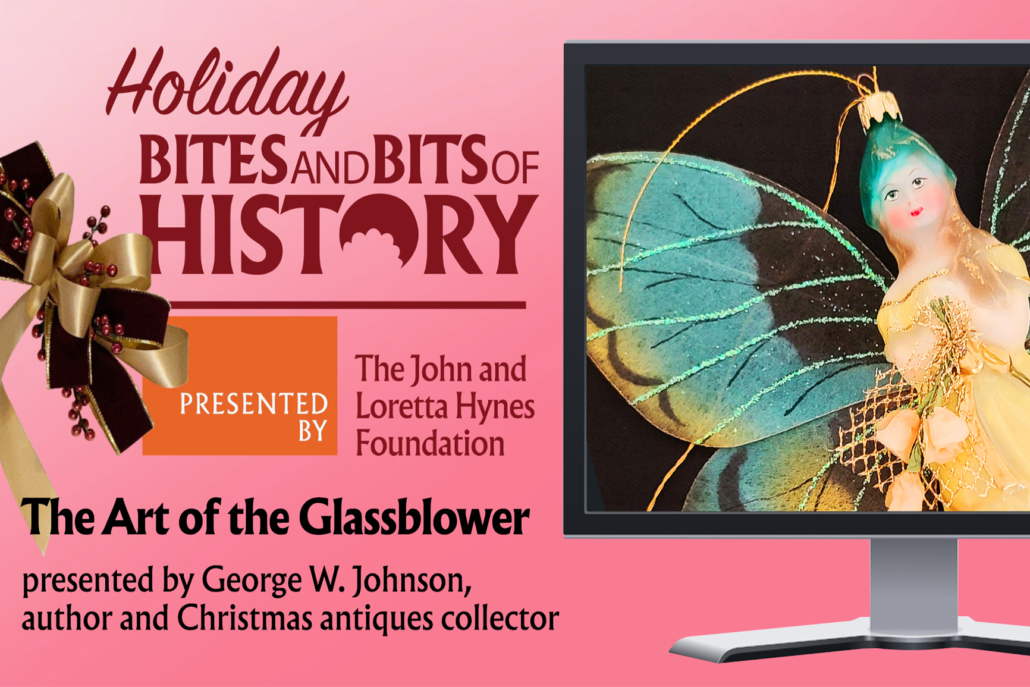 Mahoning Valley Historical Society will debut "The Art of the Glassblower" in its monthly Bites and Bits of History video presentation at noon on Thursday, November 19, 2020. George W. Johnson, author and Christmas antiques collector, will cover the history and techniques of glass-blown holiday ornaments and decorations.
Johnson has been collecting antique Christmas decorations for over 30 years, and is a member of the Golden Glow of Christmas Past, a club for enthusiasts of Christmas memorabilia. He is a retired elementary and middle schoolteacher who specializes in working with talented and gifted students in Southern Local Schools near Logan, Ohio.
With continued precautions due to the COVID-19 pandemic, this monthly public outreach program will be presented online. The public will be able to view this video presentation on the MVHS YouTube channel at https://www.youtube.com/channel/UCDHqcfsLJNsV5s-bnahmTNA/videos.
The public may also find additional details about past Bites and Bits of History programs at https://mahoninghistory.org/bites-bits-of-history/. Bites and Bits of History lunchtime programs are presented by the John and Loretta Hynes Foundation.