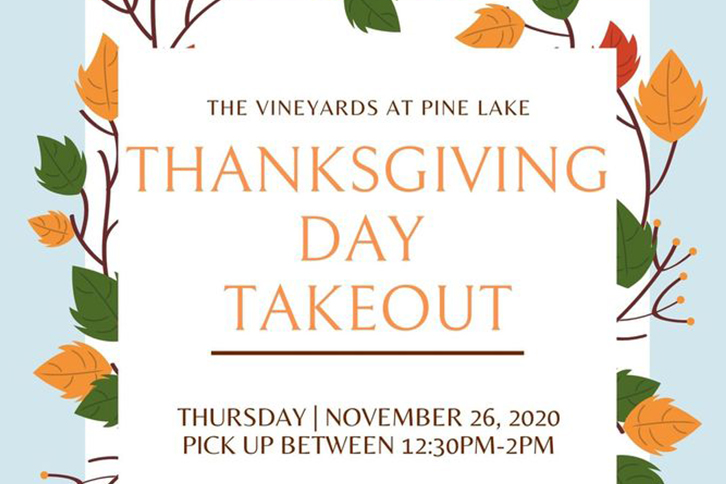 The Vineyards at Pine Lake has changed their annual Thanksgiving Buffet to serving Thanksgiving as a Takeout Order.
Takeout orders can be picked up Thanksgiving Day between 12:30pm and 2pm. All safety precautions will still be taken while they are packaging your meals and when they bring them out to your vehicle.
If you are interested in placing a takeout order, visit The Vineyards at Pine Lake website. Orders can be made between now and Friday, November 20.
The menu includes: turkey, turkey gravy, carved ham, stuffing, mashed potatoes, sweet potato casserole, green beans, corn casserole, cranberry sauce, house salad with Ranch and Italian dressing, house rolls with butter, and assorted pies.
Ticket costs are as follows:
Adults $25.00
Children (6-12) $13.00
Children (5 and Under) Free