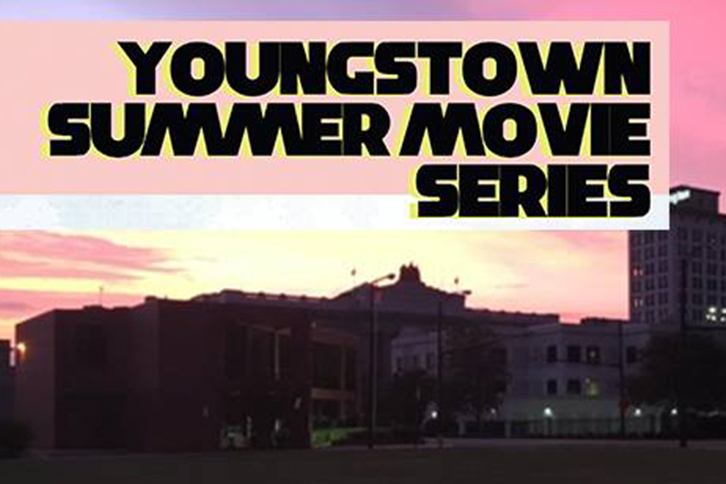 Spend a night under the stars at the Covelli Centre with the Youngstown Summer Movie Series!
Creed 2 (2018) will be shown on Monday, June 24 at 9:00pm. Special Appearances by Kelly Pavlik & Alejandro "Popo" Salinas. Rainouts will show next day (Tuesday at 9pm). Movies shown on the Covelli Centre lawn. Free admission.
Remaining 2019 Youngstown Summer Movies Series:
July 1 – Spiderman into the Spiderverse (2018) | Superhero Night! Cosplay Dress Up!
July 8 – Star Trek (2009)
July 15 – Spirited Away (2001)
July 19 – Jurassic Park (1993) – Movie shown at The Youngstown Foundation Amphitheatre
July 22 – The Sandlot (1993) | Special Appearance By Scrappy From The Scrappers
July 29 – Beauty & the Beast (1991)
August 5 – The Wizard of Oz (1939) | Rotary Night
August 12 – School of Rock (2003) | Season Closer