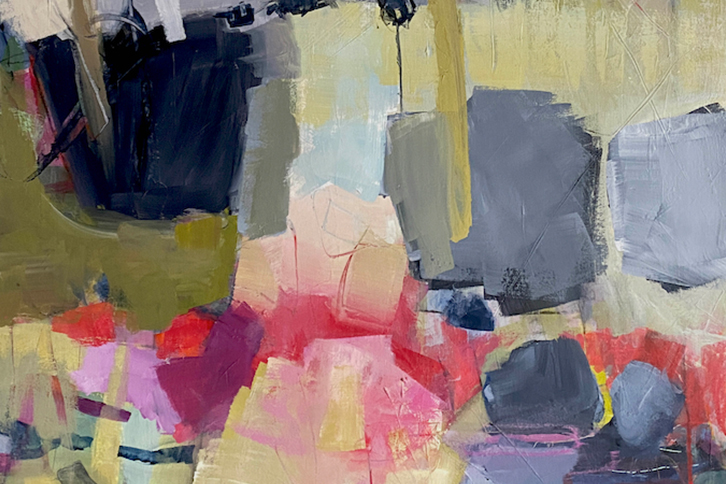 Four diverse exhibitions will open the summer exhibition schedule at the McDonough Museum of Art on Friday, June 3 through Saturday, July 16. An opening reception will take place on Friday, June 3, 5:00-7:00pm at the museum. The exhibitions and reception are free and open to the public. The McDonough Museum is open Tuesday through Saturday, 11:00am–4:00pm with the exception of Saturday, July 2 in observance of the holiday.
Steel-town: James Pernotto
Steel-town features artwork by James Pernotto which documents the collapse of the industrial revolution in Youngstown, Ohio.
Jim Pernotto is a contemporary artist, painter and sculptor, book artist, print-maker, paper-maker, and accomplished architectural designer-illustrator. Pernotto was founding director of Pacifico Gallery in Greenwich Village. He received a BFA from The Ohio State University in 1973.
He began the non-profit foundation in Youngstown, Next Best Art, to exhibit and promote contemporary non-traditional art exploring the boundaries of high and low technology with emphasis on exchange of information. His work has been exhibited in numerous notable galleries. He currently resides in Youngstown, Ohio where his studio is located.
 The Dance of Abstraction: Patty Flauto
Distinguished alumna, Patty Flauto, puts forth suggestion, implication and mystery rather than obvious "real" pictures. Her work provokes thought about paintings that are visible yet incomprehensible.
Patty Flauto has exhibited nationally, with her work appearing in The Cleveland Museum of Art, The Butler Institute of American Art and countless galleries. She is an active exhibitor and supporter of the arts in Northeast Ohio. She received her MFA from Kent State University and her BFA from Youngstown State University.  Additional study has continued throughout her career. She is an acknowledged color expert and past board member of the Color Marketing Group, an international color forecasting organization. She has taught color classes nationally and internationally for artists as well as commercial product color designers. Her art is an investigation of how the process of creating abstract art acts as a bridge between the task-oriented brain (conscious) and the imagination (sub-conscious).
MFA Thesis Exhibition: Kerrianne Ghinda and Katherine Williamson 
This exhibition features the visual art research of Kerrianne Ghinda, Poland, OH and Katherine Williamson, Elmira, NY, candidates from the Master of Fine arts degree in Interdisciplinary Visual Arts. Williamson's work, Remnants, explores the symbolism of a forsaken home and the emotions it awakens through the use of deconstructed, disregarded building materials and household items, lack of color as well as fragments of a domestic life. Ghinda's work, Remains, draws attention to the enormous volume of plastic garbage and one-use plastics that we use daily, without thinking or malice, polluting our oceans, rivers, streams, and waterways.
HopeCAT Youth Arts Exhibition 
The Hope Center of Arts & Technology exhibition features work by participants in each of the HopeCAT studios from Spring, 2022. Work includes painting/drawing studio, printmaking, and ceramics. HopeCAT is a non-profit organization that provides free after-school arts classes for students in grades 7-12 from the surrounding region with the goal of increasing positive mentorship and leading students to pathways that create productive citizens in our communities.
More information is available by calling the Office of Community Engagement and Events at 330-727-7514.