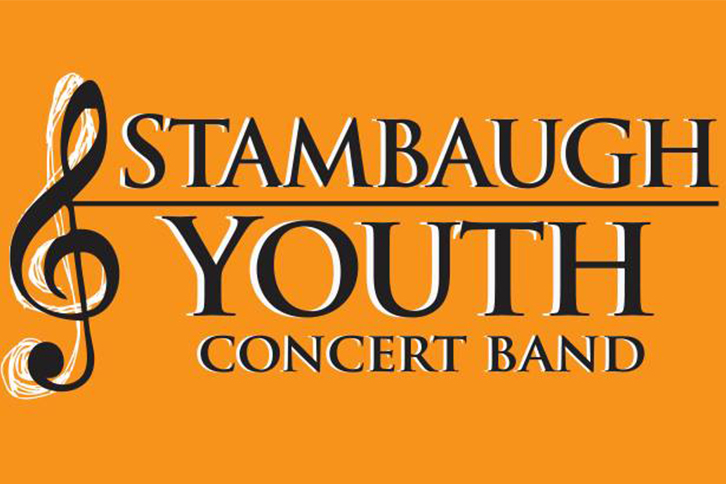 Stambaugh Auditorium will present the Stambaugh Youth Concert Band Fall 2020 Concert in a hybrid format on Tuesday, November 17 at 7:30pm. For the safety of the patrons, musicians and staff, the event will feature a small live audience in addition to being live-streamed.
The Fall 2020 Concert will feature a woodwind choir, brass ensemble, flute choir, clarinet quartet, and percussion ensemble. The repertoire will include works by Mozart, Bizet, and Beethoven. The concert will conclude with an ensemble performing His Honor by Henry Fillmore.
The Stambaugh Youth Concert Band is comprised of 54 of the top high school musicians from Northeast Ohio and Western Pennsylvania. The SYCB is currently under the direction of Mr. Tyler Husosky and Dr. Michael Crist. Tickets for the in-person portion of the concert are on sale now and are $7.00, inclusive of all fees. All tickets for the in-person concert must be pre-purchased, seats will be reserved and socially-distanced per order. There is a limit of four (4) tickets per order. Tickets are available on the main floor only. Tickets are available for purchase online, no tickets will be sold at the door. Please visit stambaughauditorium.com to purchase your tickets.
The concert will also be live-streamed to the Stambaugh Auditorium "Digital Concert Hall" app, Stambaugh Auditorium website, and to the Stambaugh Auditorium YouTube channel at no cost.
The doors for the concert will open at 6:45pm. The concert and live stream will start at 7:30pm. For the safety of our guests, musicians and staff, there will be no concessions, no walk-up ticket sales, and no items distributed to guests at the concert.