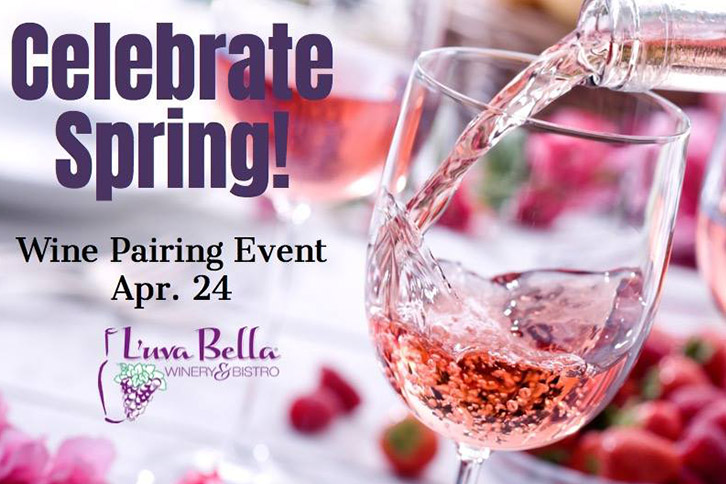 Explore the flavors of spring as you enjoy a 4-course gourmet dinner paired with their perfect match — L'uva Bella wines!
1st Course – Mini Beef Wellingtons
(L'uva Bella Pinot Noir)
3 mini beef wellingtons served on a bed of sautéed smoked mushrooms and onions
2nd Course – Surf and Turf
(14 Sangiovese)
Grilled 4oz Black Angus filet topped with grilled jumbo shrimp, finished with garlic butter sauce served with broccolini
3rd Course – Hanger Steak
(12-Pinot Noir)
Grilled hanger steak with a creamy peppercorn brandy sauce served with grilled prosciutto wrapped asparagus and crispy fingerling potatoes tossed in a parmesan butter
4th Course – Angel Food Cake
(Passion Blackberry)
Angel food cake topped with fresh berries and whipped cream.
$40 per person plus tax and tip. Call 330-536-6450 to make a reservation.