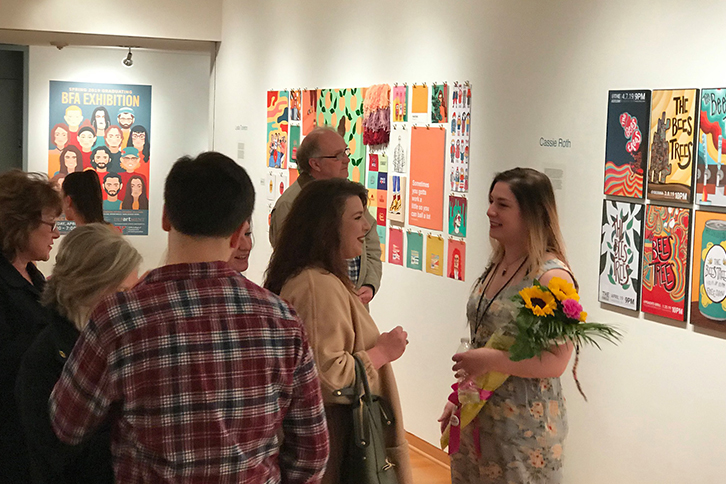 Twenty-four graduating seniors from the Department of Visual & Dramatic Arts will exhibit their work in the Spring Graduating BFA Exhibition held at the McDonough Museum of Art opening on Friday, April 22 through Saturday, May 7.
An opening reception will take place on Friday, April 22, 5:00-7:00pm at the museum. The exhibition and reception are free and open to the public. The McDonough Museum is open Tuesday through Saturday, 11:00am–4:00pm.
The exhibition includes works by students graduating from the Department of Visual and Dramatic Arts with a BFA in Studio Art in the areas of Graphic + Interactive Design, Digital Media, Photography, Interdisciplinary Studio Art and Painting/Printmaking. More information is available by calling the Office of Community Engagement and Events at 330-727-7514.