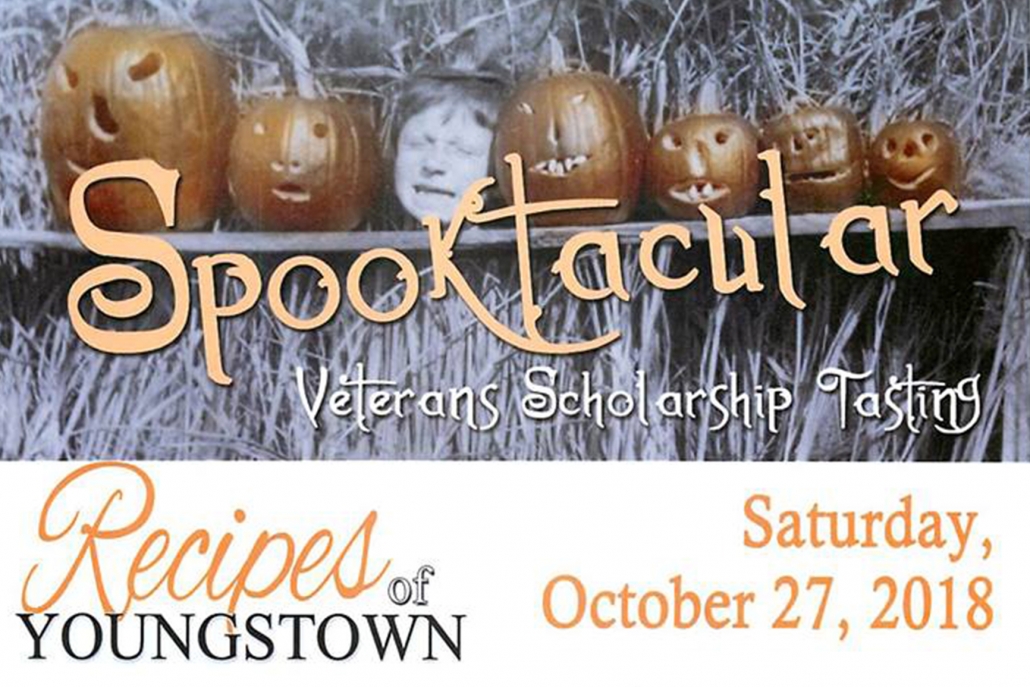 Preserving the Valley's food history…one bite at a time! The Recipes of Youngstown group on Facebook, with over 10,000 members, is hosting a fall tasting event to honor our Armed Forces and to promote the group's third cookbook.
Over 30 delicious family dishes are being prepared by bakers whose recipes are included in the new cookbook. A portion of the proceeds from the event and from sales of the new cookbook will be used to fund a newly established scholarship at the YSU Foundation to provide assistance to military veterans finishing their education. Admission is free, tasting tickets are six for $5.00, tickets are also available for raffle baskets, and takeout containers are available for purchase. Other activities include a candy contest, and a homemade costume contest for kids ages 11 and under at 2:00pm.
For more information, contact the Mahoning Valley Historical Society at 330-743-2589 or Recipes of Youngstown on Facebook.