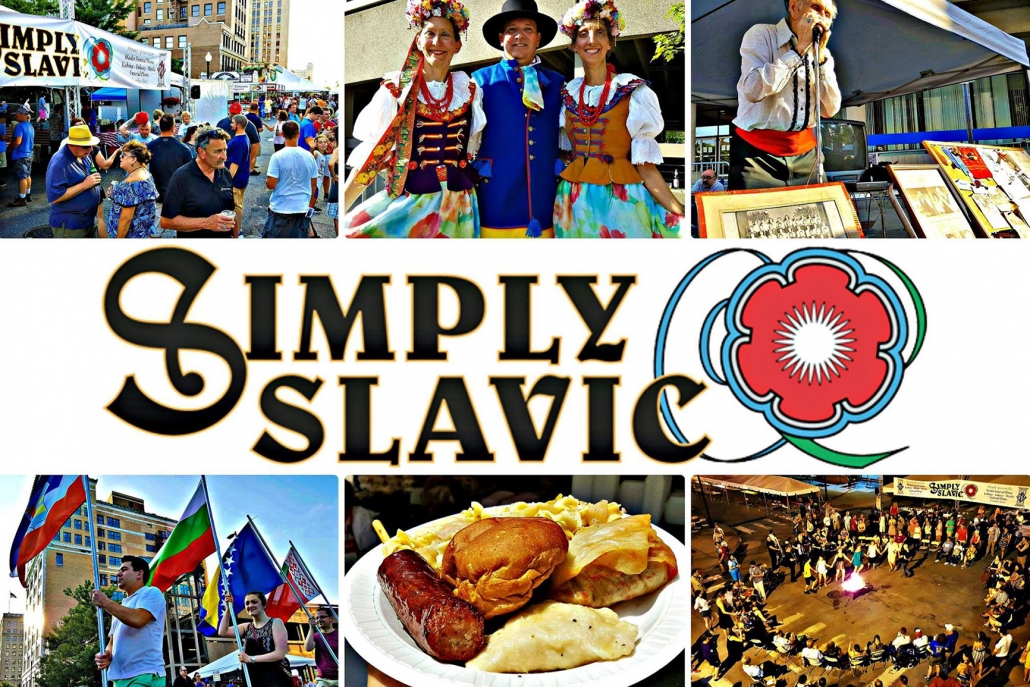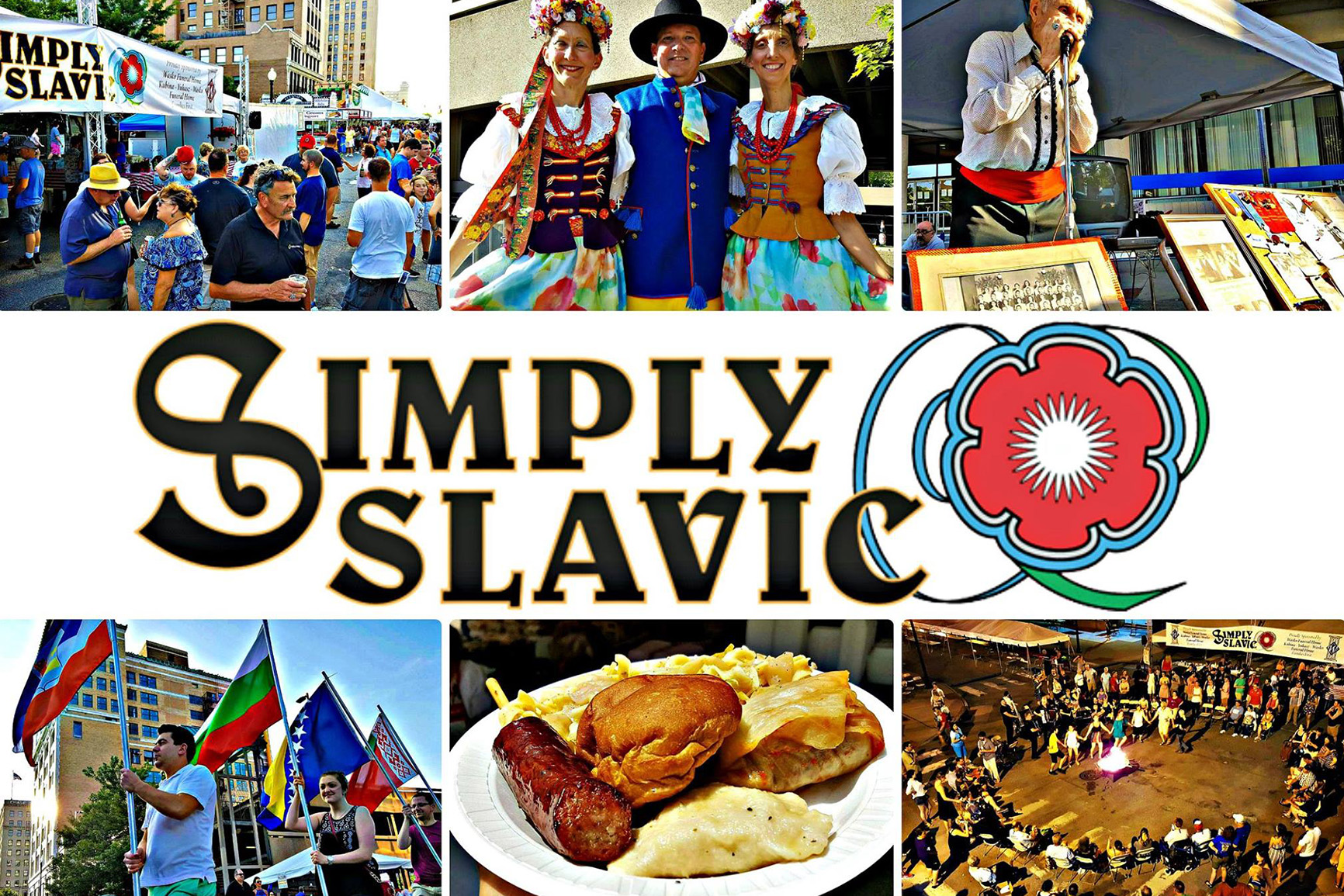 While the coronavirus pandemic has hindered the ability to have a physical festival in Downtown Youngstown this year, Simply Slavic is shifting its resources to a VIRTUAL FESTIVAL, allowing the community to celebrate life and enjoy ethnic heritage programming from the comfort of their homes.
The celebration will begin at 6:00pm on Saturday June 20, 2020 through viewing platforms such as Facebook and YouTube. Hosting the online event will be Rodina, the beautiful bride-inspired Simply Slavic mascot, who has welcomed visitors to the festival the last few years in her colorful Slavic costume. The program will include performances by past music and dance favorites including Harmonia, Chardon Polka Band, and others who have contributed to past Simply Slavic celebrations.
One hour into the online celebration, at 7:00pm, will be the commencement of a GLOBAL TOAST. Friends of Simply Slavic from countries around the world will send their anniversary good wishes and their version of "cheers" to life and to health in their own languages. Observers from their computers or mobile devices will be able to offer their words of encouragement.
To complement the virtual festival, local food and beverage vendors have stepped up and will provide special Slavic dishes. Leading the food charge will be Babcia's Lunchbox and Krakus Polish Deli & Bakery, who will be offering special platters and other items which can be picked up from their locations, with call-ahead ordering. Check the Simply Slavic Facebook page for updates on the complete list of participants.
Modern Methods Brewing Company of Warren has begun brewing its special Rodina Czech Amber Lager made exclusively for Simply Slavic around the time of the festival. "Rodina has become such a favorite of beer enthusiasts that we are more than doubling its volume of production in 2020," according to Adam Keck, Modern Methods president. A portion of Rodina sales goes towards the Simply Slavic Scholarship Program for YSU students.
Youngstown's Penguin City Brewing Co, who partnered with the festival for the first time last year, will be offering its flagship ale for delivery.
To offset the costs of the event production, Simply Slavic welcomes tax deductible-donations, with details of how to donate at www.SimplySlavic.org/donate.
"We wanted to explore a solution in 2020 where the community can safely stay physically distant, but collectively come together to celebrate our shared heritage. Continuing our yearly scholarship program, helping out our local food and beverage entrepreneurs, and supporting local artists was very important to the organizing committee," said John Slanina, Simply Slavic Board President. "Please join us on June 20 and raise your glasses with followers of Simply Slavic from around the globe."
For information, visit their website.