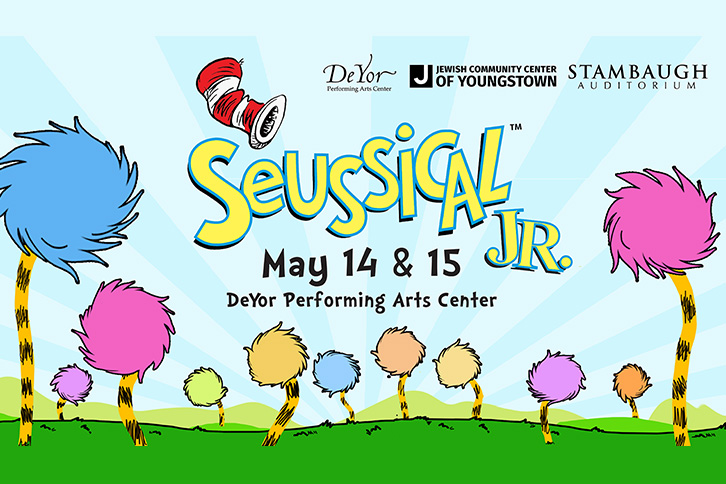 Seussical Jr. is coming to the Ford Family Recital Hall at the DeYor Performing Arts Center this May produced in partnership by the DeYor Performing Arts Center, the Jewish Community Center of Youngstown, and Stambaugh Auditorium. Performances will be Saturday, May 14 at 7:30pm & Sunday, May 15 at 2:30pm.
A musical perfect for the whole family, Seussical Jr. takes us into the world of Dr. Seuss, where we revisit beloved characters including The Cat in the Hat, Horton the Elephant, Gertrude McFuzz, Lazy Mayzie, and JoJo. Seussical Jr. weaves a story of friendship, loyalty, and love. Despite all odds, Horton and Gertrude band together to save the Whos, free Horton, and restore peace and unity to the Jungle of Nool. Seussical Jr. teaches us the power of being unique, and the importance of fighting for your beliefs.
Tickets will be available Monday through Friday, 10:00am-5:00pm by calling 330-259-9651, or in person at the DeYor Performing Arts Center. Tickets are also available 24 hours a day online at deyorpac.org.