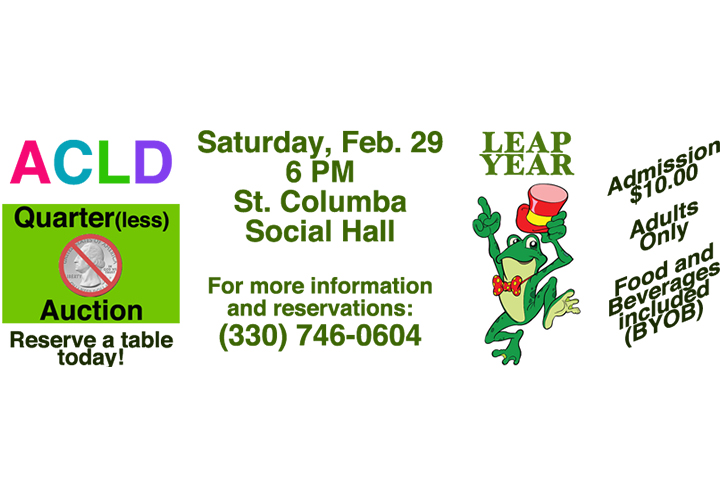 The ACLD School and Learning Center is holding their second annual Quarter-(less) Auction Fundraiser on Leap Day, Saturday February 29 at the St. Columba Social Hall in Downtown Youngstown. Doors open at 5:15pm for prize viewing and the Auction starts at 6pm.
Admission is $10 and includes 1 regular auction paddle, ½ off the first sheet of tickets and includes food and beverages (BYO"adult"B). Tables of 8 are available if reserved in advance. This is an ADULT only fundraiser.
For more information and to make a reservation, please contact ACLD at 330-746-0604 or [email protected].
ACLD School and Learning Center is a non-profit, tax deductible organization that has been helping children and adults with learning difficulties in the Mahoning Valley for over 40 years.
For more information about our programs, visit our website at www.acldlearningcenter.com and on Facebook at https://www.facebook.com/ACLDSchoolandLearningCenter