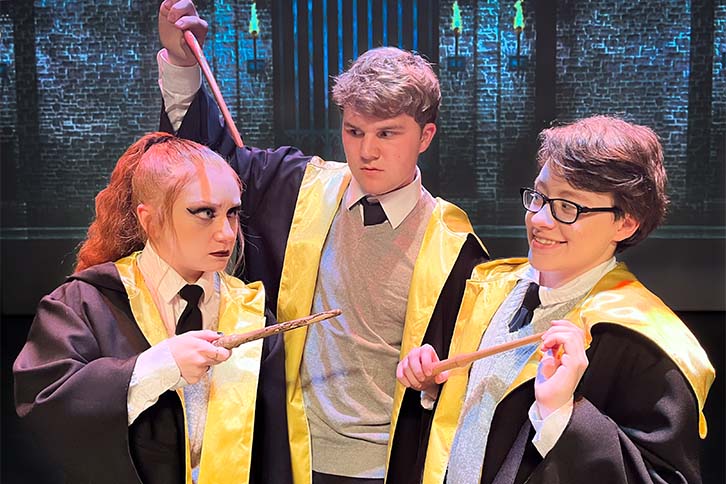 University Theatre in the Youngstown State University Department of Visual & Dramatic Arts, will open its final show of the 2021-2022 season with "Puffs, Or Seven Increasingly Eventful Years at a Certain School of Magic and Magic" on Friday, April 1.
"Puffs" is a 2015 original play by New York-based playwright Matt Cox. The play is a comedic retelling of the Harry Potter book series by J. K. Rowling, but from the perspective of the "Puffs". For seven years a certain boy wizard went to a certain Wizard School and conquered evil. This, however, is not his story. This is the story of the Puffs…who just happened to be there too. This is a tale for anyone who has never been destined to save the world.
The show's run is scheduled for April 1-3 and April 8-10 in Bliss Hall's Ford Theater. Friday and Saturday performances begin at 7:30pm while the Sunday matinee performances are at 2:00pm. All seats are general admission.
Adult tickets are $16. Special rate tickets are: $8 for non-YSU students, YSU faculty and staff with valid ID, YSU alumni, senior citizens, Penguin Club members and groups of eight (8) or more. YSU student tickets are free with valid ID. Call 330-941-3105 or go to www.ysu.tix.com to purchase show tickets.