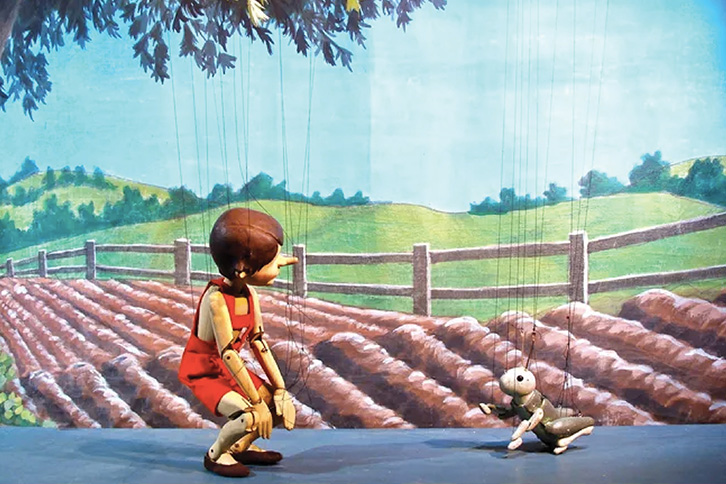 Youngstown State University's Cliffe College of Creative Arts & Communication announces the first event in the 2019-2020 Donald P. Pipino Performing Arts Series. National Marionette Theatre's performance of Pinocchio will open the season on Saturday, October 12, 2019 at 11:00am in Bliss Hall's Ford Theater. Geared to families, this performance is part of YSU's Homecoming activities and will feature appearances by President Jim Tressel and Pete the Penguin. A 2:00pm performance has been added!
The National Marionette Theatre (NMT) is one of the oldest continually running marionette theatres in the United States. Founded in 1967, this award-winning company's imaginative productions have entertained and amazed international audiences for over half a century. The company specializes in adaptations of popular stories using marionettes as the performance medium and travels with a fully self-contained theater complete with its own lighting and sound systems. Noted for their amazing manipulation technique and imaginative fully staged productions, NMT has won numerous awards, including the 2004 Unima Citation of Excellence for "Beauty and the Beast" and the 1975 UNIMA Citation of Excellence for "Art of the Puppeteer," the first US marionette company to win this prize.
Tickets are $12 for adults, senior citizens and YSU faculty & staff; $5 for children up to age 18 and free for YSU students with a valid ID. A discount is available for groups of 10 or more. Go to www.ysu.tix.com or call 330-941-3105.