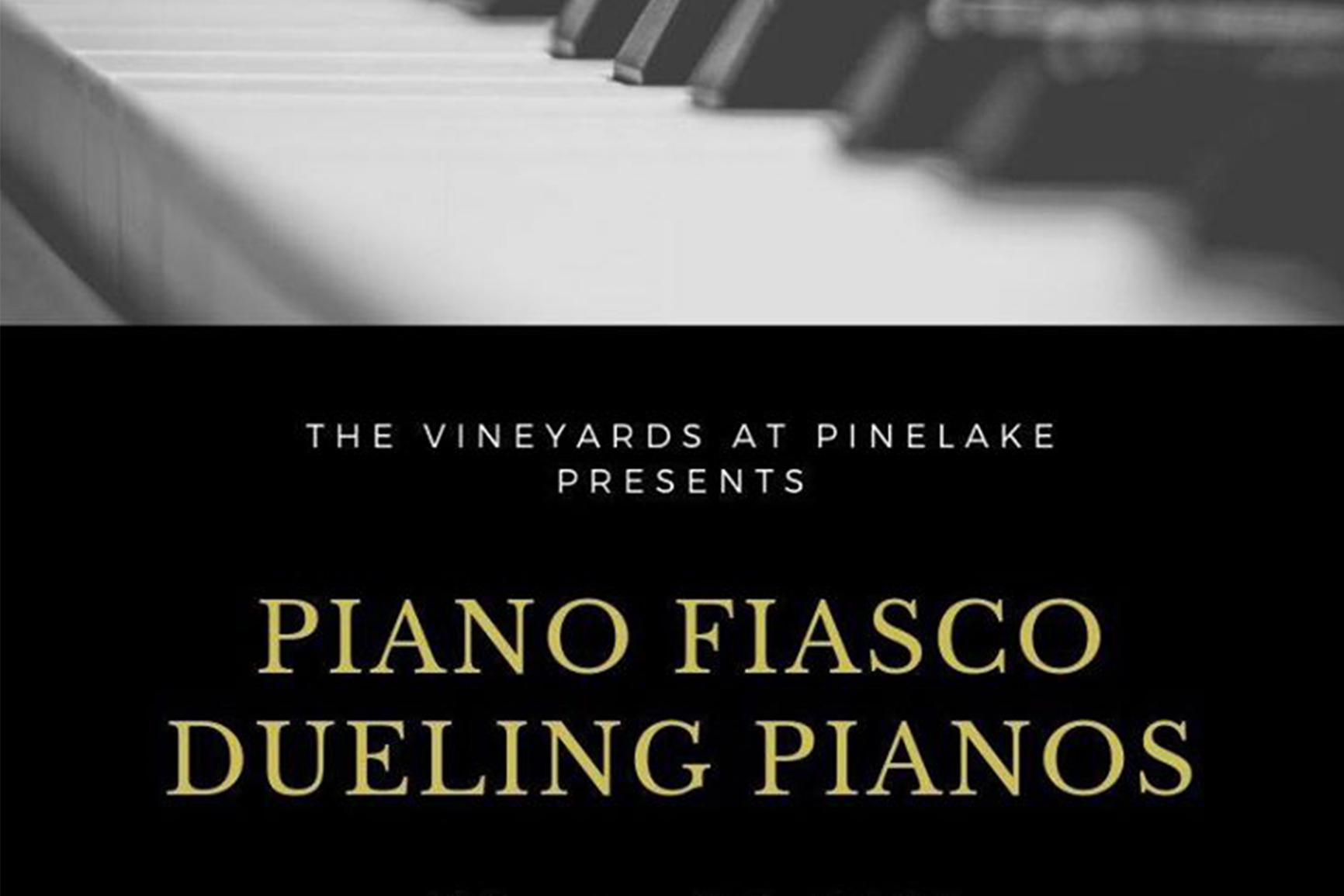 Join The Vineyards at Pine Lake for a night of musical entertainment with Piano Fiasco Dueling Pianos.
$5 for general admission – $20 for admission and buffet. Get your tickets now, they sell out fast!
If purchasing a general admission ticket, the show will start at 8pm. Please feel free to visit the tasting room before hand.
If purchasing a buffet ticket, you will receive a wristband upon entry. The doors will open at 6:30pm for food service to begin. Food will consist of a pasta bar. This will include three of chef's sauces: Marinara, Vodka, and Mac N Cheese! There will also be meatballs, grilled and fried chicken to add to your creation. Salad and rolls will be available as well.
The cash bar will be open with all of your favorite wine varieties made at the Vineyards. Beer and spirits will also be available. *Credit cards are accepted
To purchase tickets, visit The Vineyards at Pine Lake's website.