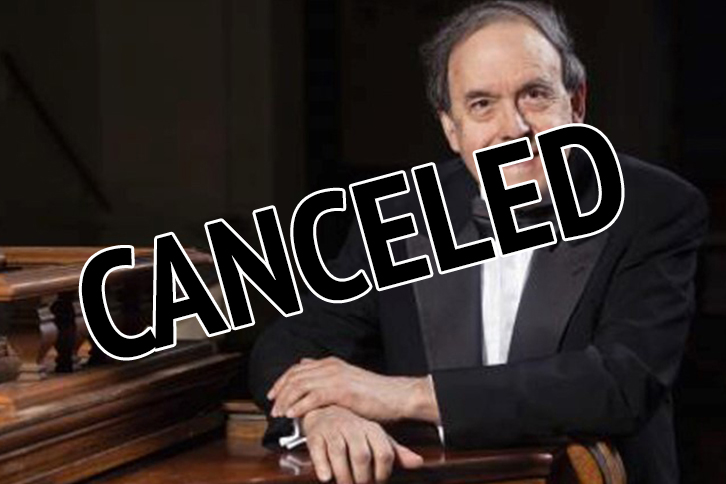 This event has been canceled.
Award-winning concert organist and recording artist, Thomas Murray, will be performing at Stambaugh Auditorium on Sunday, March, 15, 2020 at 4:00pm. Born in California, Murray studied with Clarence Madre at Occidental College. In 1986, the A.G.O named him International Artist of the Year and has appeared in England, Japan, South America, and Australia and all over continental Europe. Some other performances include recitals for the International Congress of Organists in Cambridge, the National Chamber Orchestra in Washington DC and the Lahti Organ Festival in Finland where he was a soloist with the Moscow Chamber Orchestra.
Murray has been credited with "…consummate skull and artistry in treating the organ as a great orchestra" by High Fidelity and the American Record Guide said of his Elgar CD, "Murray's performance and his handling of the immense resources of the Woolsey Hall organ are beyond superlatives…the shape of every phrase, the use of every color…could not be more perfect." In 2003, he was named an honorary fellow of the Royal College of Organists in England and in 2005 was awarded the Gustave Stoeckel Award for excellence in teaching at the Yale University School of Music. Murray is currently University Organist and Professor of Music at Yale University where he has served on the faculty for 34 years, and the Principal Organist and Artist in Residence at Christ Church, Episcopal in New Haven.
For tickets, call 330-259-0555, go to stambaughauditorium.com, or visit the Florence and Ward Beecher Box Office at Stambaugh Auditorium in person. The box office is open Monday through Friday, 9:00am-6:00pm.