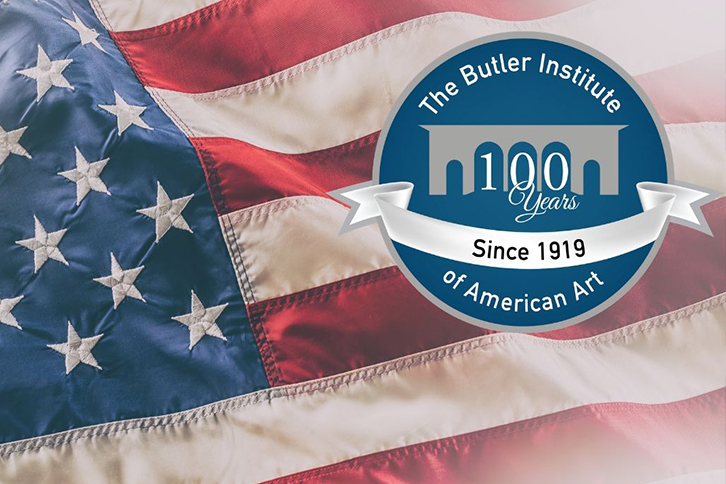 This special Summer Lecture Series is part of The Butler Institute of American Art's 100th Anniversary programming, presented by prominent art scholars and art professionals from around the country as guest speakers. The series' lectures will be held during extended Wednesday Summer evening hours in Zona Auditorium on the first floor of The Butler's Beecher Center. ASL interpreting services will be provided.
Refreshments will be served at 6:30pm. The lectures will begin at 7:00pm.
Attendance is free and open to the public. Seating is limited. First come-first served.
Lecturers:
July 10 – Barbara Haskell, Curator, Whitney Museum of American Art, "How the Mexican Muralists Reshaped American Art, 1925-1949"
July 17 – William Underwood Eiland, Director, Georgia Museum of Art, "Reading American Pictures: Meaning in Paintings from the Georgia Museum"
July 31 – Sarah Kelly-Oehler, Field-McCormick Chair and Curator of American Art, Art Institute of Chicago, "'We Too Look at America': Charles White and Chicago's African American Artists"
August 7 – Timothy Standring, Gates Family Foundation Curator, Denver Art Museum, "American Responses to French Art During the Second Half of the 19th Century"
September 18 – Eric Widing, Deputy Chairman, Christie's Americas, "The Collection of David and Peggy Rockefeller: Behind the Scenes at the World's Most Valuable Auction Sale"
For more information on the speakers and their lecture topics, click here.