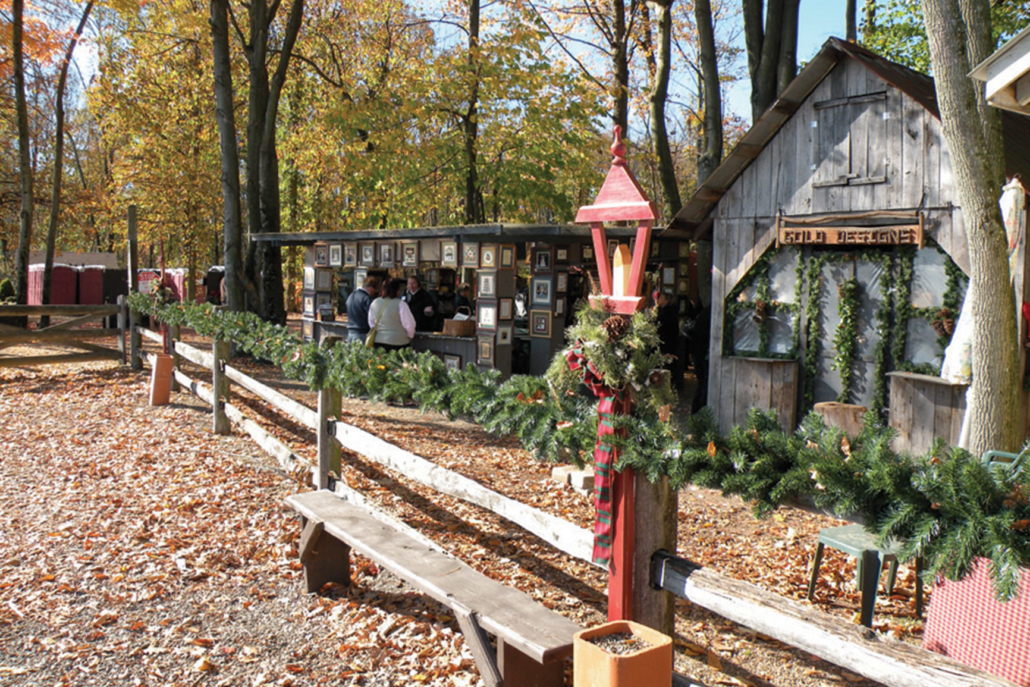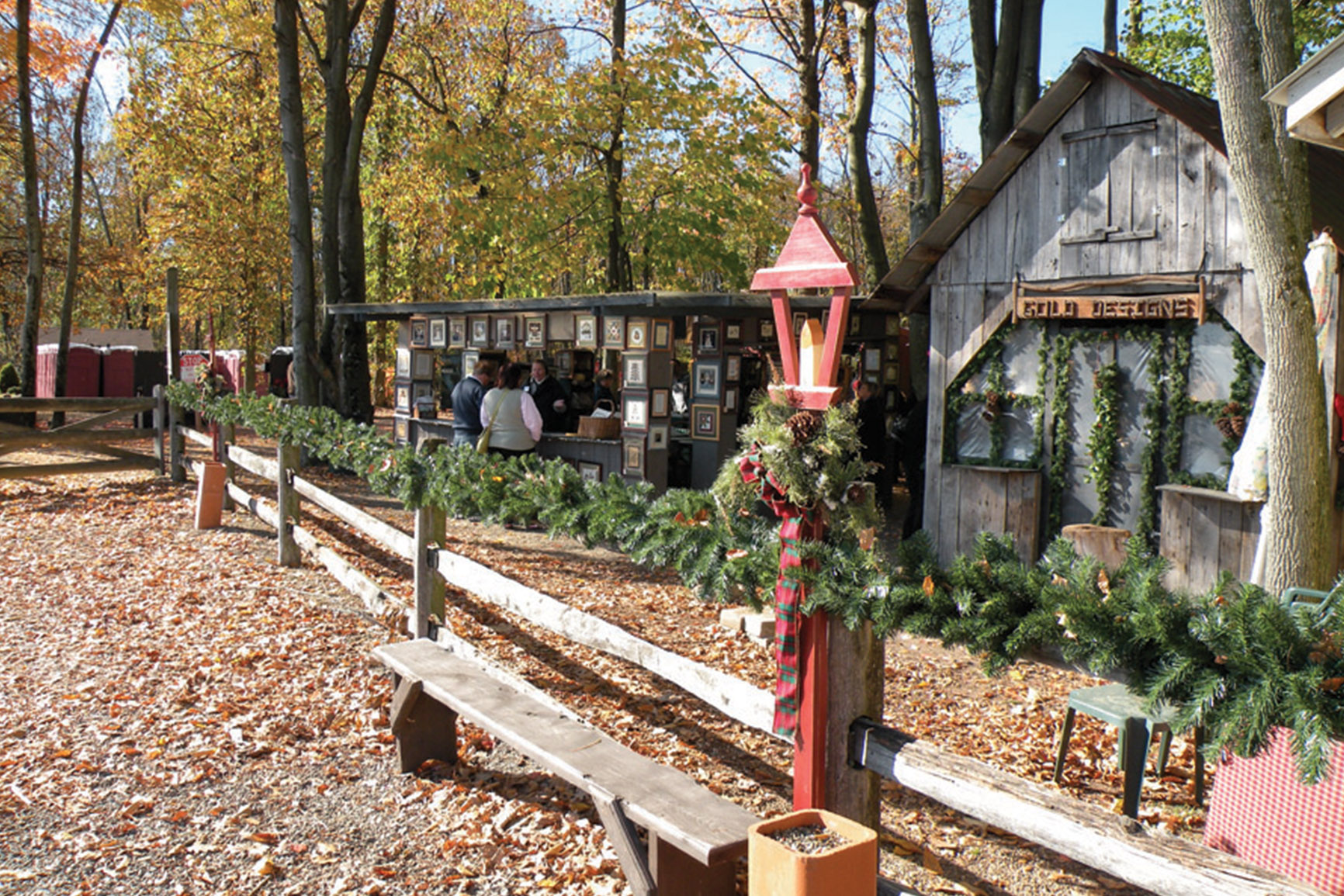 This October is Old-Fashioned Christmas in the Woods' 27th year of hosting attendees from across the country at Shaker Woods in Columbiana, Ohio. More than 200 quality craftspeople and artisans will gather at the festival on October 9-10 and 16-17, 2021. In a manicured, wooded setting, juried costumed crafters will have their booths decorated in an old-fashioned holiday theme. The exhibitors will demonstrate their crafts and sell a wide selection of handmade holiday items, as well as traditional crafts. The level grounds feature gravel footpaths for easy walking and access to acres of free parking. Traditional crafters include candle makers, leatherworkers, woodworkers and doll makers. Hand-thrown pottery and iron and stone work will also be available. Holiday craft items, decorations and handcrafted Christmas ornaments are featured at the festival, in addition to holiday clothing, wreaths and floral arrangements. A delicious selection of food—from made-daily donuts and mouth-watering cobbler to freshly cut french fries and homemade bean soup—is sure to please most appetites.
Old-Fashioned Christmas in the Woods was recognized as one of the nation's "Top 100 Best Classic & Contemporary Craft Shows" in the September 2019 issue of Sunshine Artist, America's Premier Arts and Craft Show Magazine.
Visit their website for the latest event news and safety protocols.