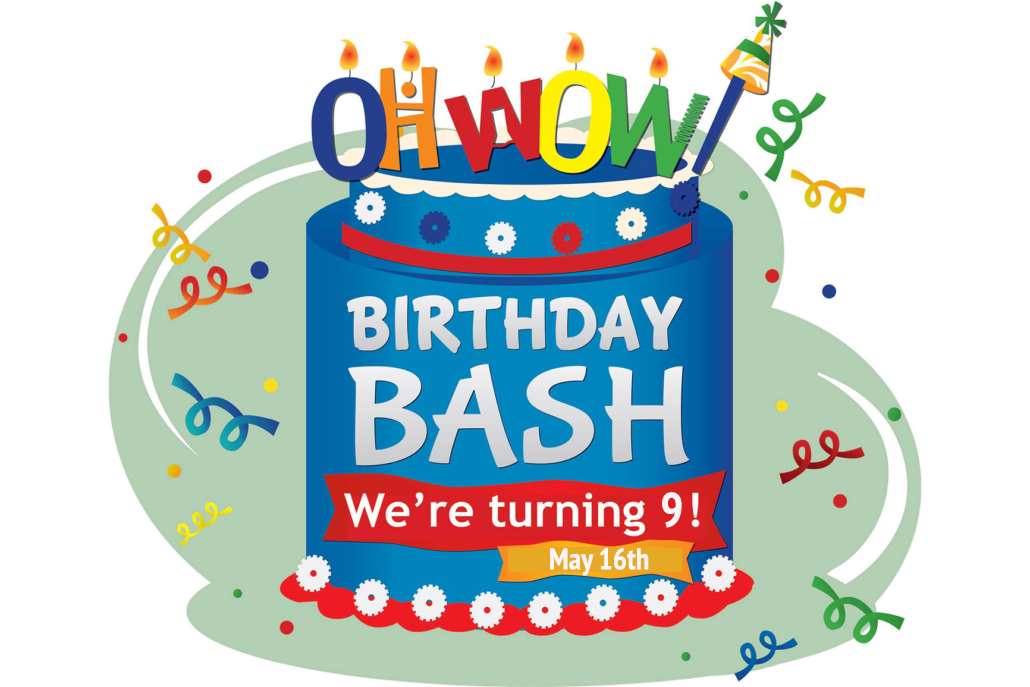 OH WOW! The Roger & Gloria Jones Children's Center for Science & Technology invites you to their 9th birthday party celebration on Saturday, May 16, 2020!
Ralf Urbach, Director of Edutainment, says, "Essentially, OH WOW!'s greatest gift is our community.  In celebration of that, our 9th birthday, and the work of so many during the COVID-19 shut-down – we are throwing a VIRTUAL PARTY and we want everyone to come!"
Visit ohwowkids.org for a complete schedule of events and a supply list by activity. If you are interested in having OH WOW! provide the majority of the supplies, you can purchase their Birthday Bundle.