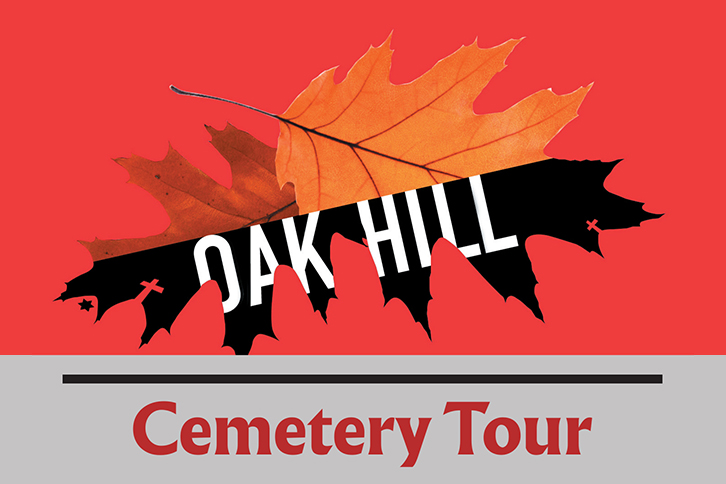 This event is now SOLD-OUT.
Mahoning Valley Historical Society (MVHS) is returning to Oak Hill Cemetery to host the final event in its 2021 History-To-Go event series. This walking tour will explore the stories of the famous and not-so-famous Mahoning Valley residents interred there, as well as fascinating facts around the design, traditions, and history of cemeteries.
The Oak Hill Cemetery Walking Tour will be held on Sunday, October 24, 2021 from 11:00am to 2:40pm, with tour groups starting out every 20 minutes. Each grouping will be limited to 20 participants. Tours begin and finish at Oak Hill Cemetery Chapel (344 Oak Hill Ave.) Parking will be in the cemetery's lots and along the roadways as directed by signage or event staff.
All events will go on rain or shine. Participants are encouraged to wear comfortable clothing and shoes. Registration and payment for tour times will be available ONLY through the MVHS website at https://mahoninghistory.org/history-to-go/. Event fees will be $7 for adults; $5 for seniors (60+) and children (6-12 years); and toddlers (5-under) are free.
If anyone has questions about this event, they may call Linda Kostka at 330-743-2589, ext. 125 or email her at [email protected].