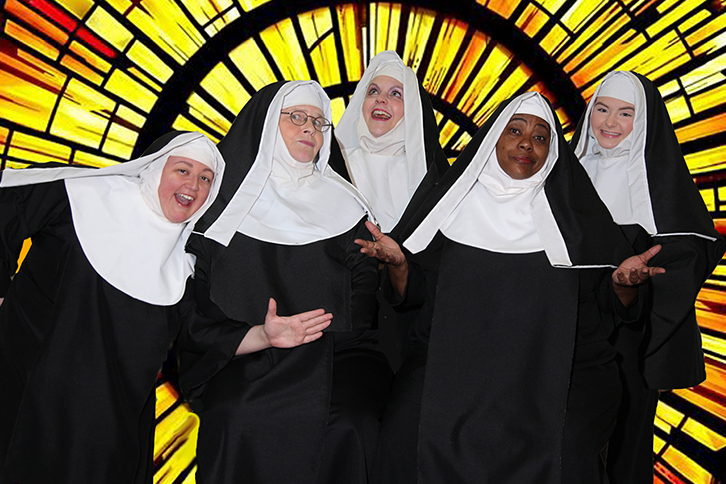 Easy Street Productions will return to the stage this fall with the hilarious spoof "Nunsense." Winner of the Outer Critics' Circle awards for the best off Broadway musical, the musical's score pulses along with an unabashed desire to make you laugh, featuring songs and spontaneous comic interludes paced at a break-neck speed. The musical ran for 10 years, becoming the second-longest-running Off-Broadway show in history and an international phenomenon.
Easy Street cofounder Maureen Collins will lead the five-member cast as "Mother Superior Sister Regina." The musical also stars Carla D. Gipson as mistress of the novices "Sister Mary Hubert," Colleen Chance as street-wise "Sister Robert Anne," Brandy Johanntges as the befuddled "Sister Mary Amnesia" and Elizabeth Amstutz as the ballet-loving "Sister Leo." Todd Hancock is directing the production, with musical direction by Don Yallech and choreography by Colleen Chance.
"Nunsense" is slated for one weekend only in the Ford Family Recital Hall at the DeYor Performing Arts Center. Show times are Friday, November 5 at 7:30pm; Saturday, November 6 at 7:30pm; and Sunday, November 7 at 2:30pm.
For tickets, call the DeYor Performing Arts Center at 330-259-9651 or reserve online.