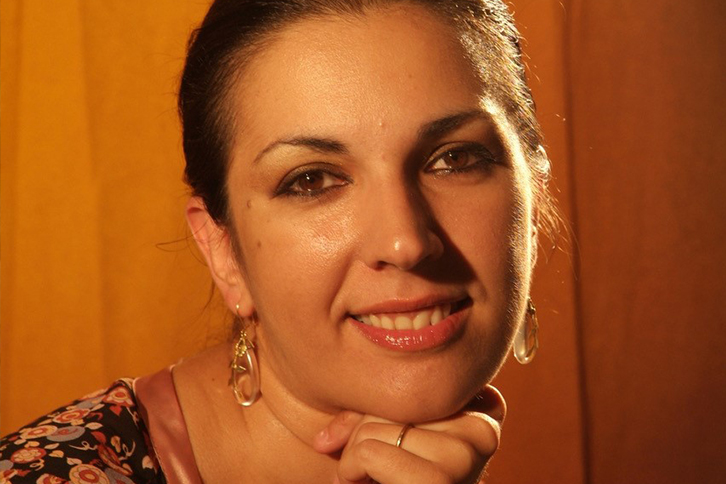 Youngstown State University's Dana School of Music announces a collaborative piano festival-The Northeast Ohio Keyboard Festival-with the University of Akron. The festival includes master classes and concerts beginning Sunday, September 12 through Wednesday, September 15 at both universities. Featured guest artist is Italian pianist and Steinway artist Emanuela Friscioni.
Dr. Caroline Oltmanns, Professor of piano at the Dana School of Music, and Co-director of the event said, "We are excited to offer this piano festival for the seventh year to the Youngstown and Akron communities. The concerts, master classes and recitals are all dedicated to the beauty of keyboard instruments, to the sounds they are able to project, and the stories we musicians get to tell through them."
She explained that the collaboration between the University of Akron and Youngstown State University reflects the incredible depth and density of culture in North East Ohio, including Youngstown, Akron, Cleveland and Kent. The festival is meant to bring together those communities to continue the vibrant music scene.
In addition to Oltmanns, other performers include Cicilia Yudha, Diane Yazvac, Sean Baran and James Wilding and Mayumi Kikuchi.
The programs will include works for solo piano, duets, and eight hands on two pianos. Music inclusive of all concerts by Dvórak, Khachaturian, Ravel, Piazzolla, Brahms, Chopin, Sousa and more. All events are free and open to the public.
Guest artist Emanuela Friscioni received a diploma in piano performance from the "Giuseppe Verdi" Conservatory in Milan, with full marks, and went on to study with Annamaria Pennella. Other teachers have included Paul BaduraSkoda, Aldo Ciccolini and Bruno Canino. Friscioni has won many national and international first prizes, including those at the Tortona, Moneglia, Camaiore, Chieti, and Kawai Piano Competitions. She has performed throughout Italy, in Switzerland, France and other European countries. She made her U.S. debut in July 2000 with Cleveland Orchestra violinist Gino Raffaelli. Since then, she has enjoyed a career that has seen her perform solo recitals, orchestral engagements and chamber music appearances. Friscioni's recent performances have included Rachmaninoff's Second Piano Concerto with the National Repertory Orchestra; Gershwin's Rhapsody in Blue with the Canton Symphony; chamber music and solo performances at the Music in the Mountains festival; and Franck's Symphonic Variations with the Lakeside Symphony Orchestra. She has also performed recitals in California, Nevada, New Mexico, New York and Ohio. Her piano duets with her husband, pianist Antonio PompaBaldi, have earned them many prizes. Ms. Friscioni is an accomplished professor of piano, first in Italy, where many of her pupils have won prizes and scholarships, and now in the U.S. As a teacher and artistic director, she founded and manages the Classical Piano Performance Academy at Cuyahoga Community College. She was appointed to the CIM faculty in 2004 and is a Steinway Artist.
Events at YSU:
Monday, September 13 – Northeast Ohio Keyboard Festival, Youngstown Opening Concert
Bliss Recital Hall, Bliss Hall, YSU, 7:30pm
Tuesday, September 14 – Northeast Ohio Keyboard Festival, Workshop and Student Concert
Bliss Recital Hall, Bliss Hall, YSU, 5-9pm
More information is available by calling the Office of Community Engagement and Events at 330-727-7514.