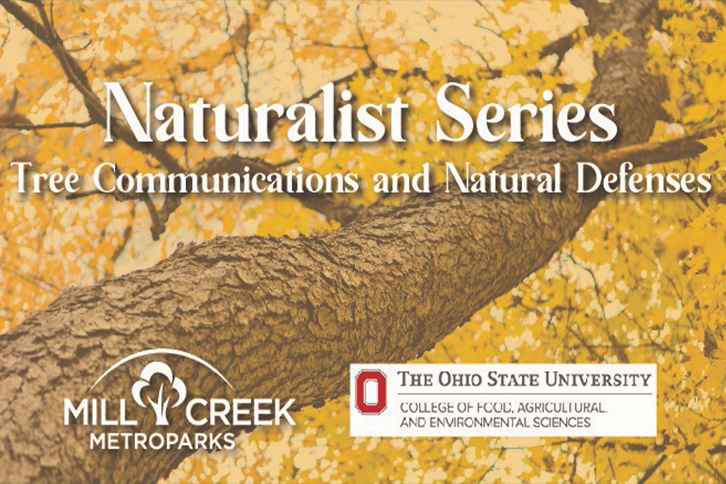 This FREE virtual lecture will be held through Zoom on Tuesday, March 9 at 6:00pm. The featured speaker is Dr. Enrico Bonello, Chemical Ecologist at The Ohio State University.
Ever wondered how trees handle their enemies? And if they talk to each other? If you've ever asked yourself these questions, or even if they are completely new to you, join us as Dr. Enrico Bonello tells us about these fascinating aspects of the natural world.
To register and receive log-in information, please visit the following link: https://mahoning.osu.edu/events/naturalist-series-tree-communications-and-natural-defenses
Questions? Call 330-533-5538.
The Naturalist Series is a collaboration between OSU Extension – Mahoning County Ohio Certified Volunteer Naturalist program and Mill Creek MetroParks.