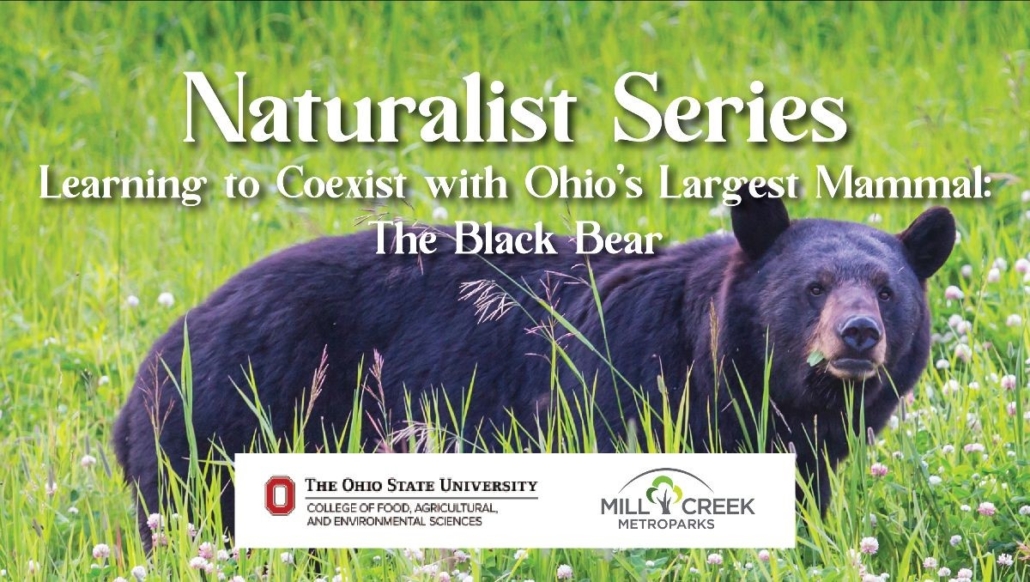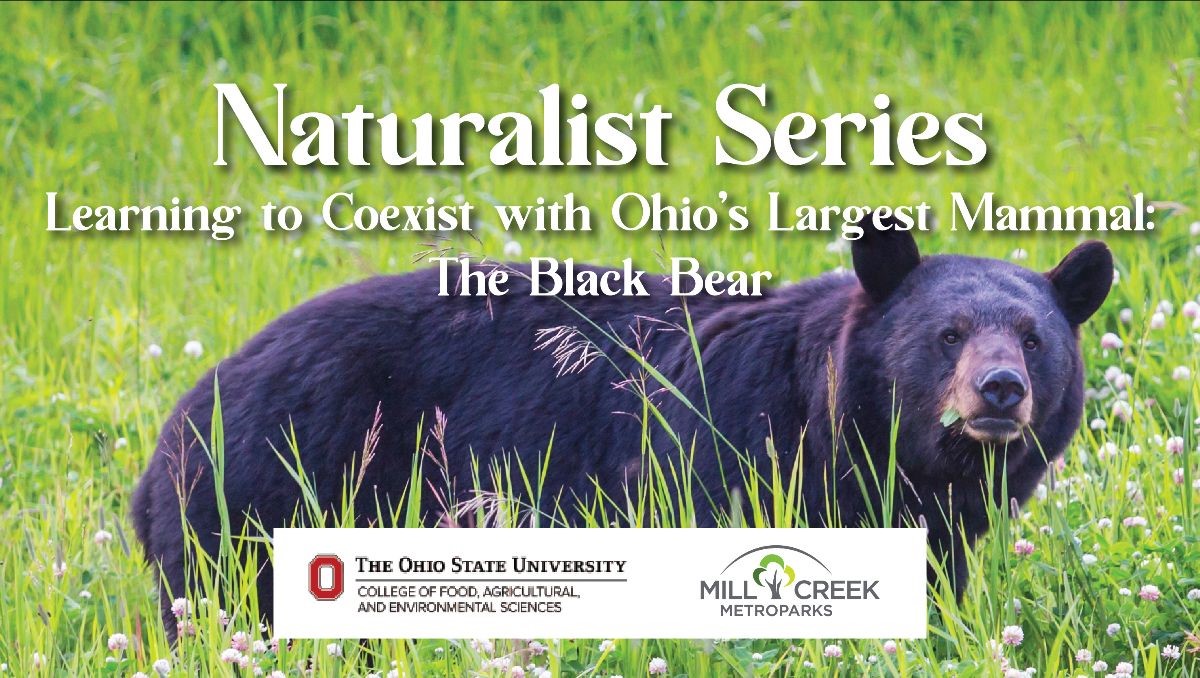 A FREE virtual lecture through Zoom will be held on June 9 at 6:30pm. Speaker is Laurie Brown, Wildlife Research Technician, ODNR Division of Wildlife. Historically, black bears roamed the Buckeye State, but due to unregulated hunting and habitat loss bears became extirpated from Ohio by 1850. Today, Ohio is again home to a small but growing population of black bears. It is important we understand a little about the biology and habits of the black bear if we are to coexist comfortably with this Ohio resident.
To register and receive log-in information, please visit the following link: https://go.osu.edu/blackbears
Questions? Call 330-533-5538. The Naturalist Series is a collaboration between OSU Extension – Mahoning County Ohio Certified Volunteer Naturalist program and Mill Creek MetroParks.