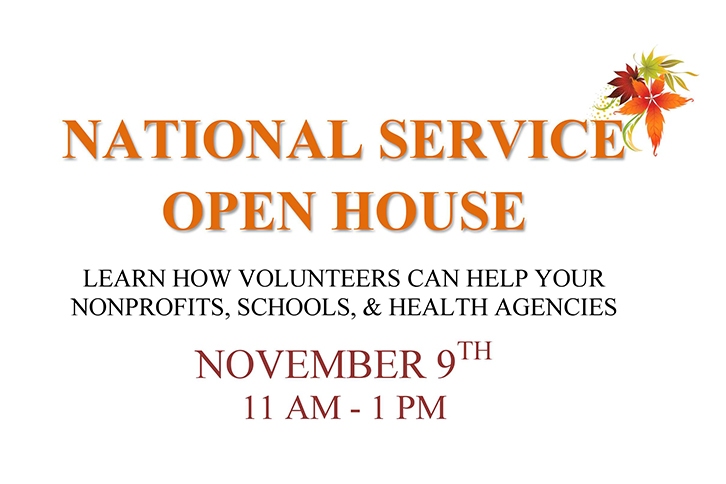 Nonprofits, schools, and health institutions in need of volunteers and service members should attend this networking event to learn how national service can help move your organization's mission forward! Light refreshments will be provided.
Learn more about the national service programs below:
AMERICORPS VISTA brings passion and perseverance where the need is greatest: to organizations that help eradicate poverty. AmeriCorps VISTA members serve as a catalyst for change, living and working alongside community members to meet our nation's most pressing challenges and advance local solutions.
FOSTER GRANDPARENTS are role models, mentors, and friends to children with exceptional needs. The program volunteers, who are 55 and over, stay active by serving children and youth in their communities.
RETIRED & SENIOR VOLUNTEER PROGRAM is one of the largest volunteer networks in the nation for people 55 and over. Volunteers use the skills and talents they've learned over the years, or develop new ones while serving nonprofit organizations, schools, and health institutions.
If you plan to attend, please contact VISTA Manager Deborah Cunningham by October 1st at: [email protected] or 330-480-0352 x2.