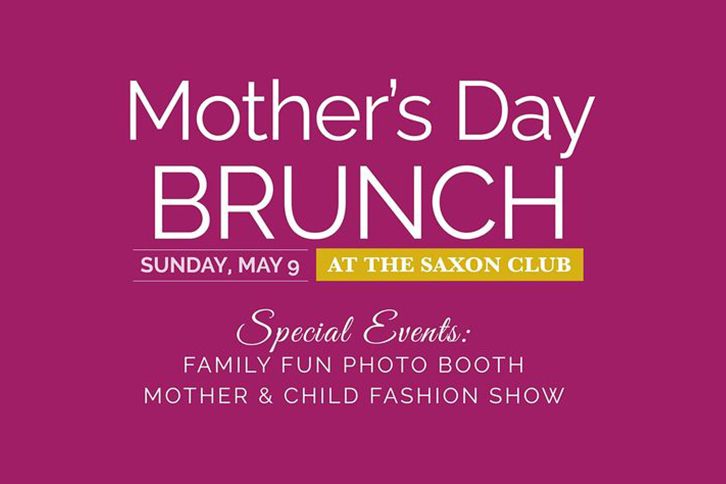 Treat your amazing mom to a fabulous Mother's Day Brunch hosted by Inspired Catering at the Saxon Club. Enjoy a beautiful brunch along with a family photo booth and maybe even participate in the Mother-Child Fashion Show! For more information, call Kim at 330-719-5207.
Menu includes Prime Rib, Pomegranate Glazed Salmon, Chicken Cordon Bleu, Omelette Bar, Scalloped Potatoes, Fresh Herb Risotto, Steamed Asparagus, Strawberry Candied-Almond Salad, Lemon Berry Mascarpone, and Assorted Cheesecakes.
Tickets are $29.95 Adult tickets ($25.95 Saxon Club member discount); $16.50 Children 5-12; FREE Children 5 & under. Tax and gratuity included.
Tickets available for purchase on EVENTBRITE.