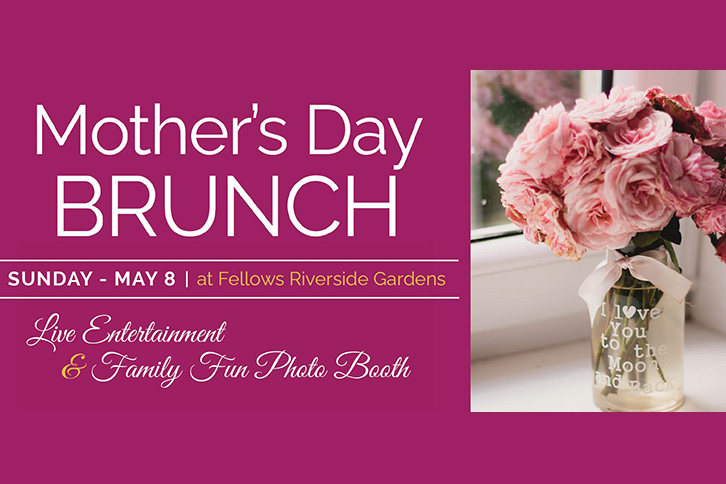 Inspired Catering is hosting an event made especially for Mothers on Sunday, May 8, from 11:00am-1:00pm. Join them at Fellows Riverside Gardens for a beautiful brunch along with a family-fun photo booth, live entertainment, and a Mocktail Bar.
MENU:
Carving Station – Prime Rib
Pomegranate Glazed Salmon
Chicken Cordon Bleu
Omelette Bar
Scalloped Potatoes
Steamed Asparagus
Strawberry Candied-Almond Salad
Chicken Tenders
Smiley Fries
Lemon Berry Mascarpone
Assorted Cheesecakes
RSVP Required. Get tickets here: https://www.kravitzdeli.com/mothersdaybrunch.html
Prices: $29.95 Adults, $16.50 5-12, FREE 4 and under
For more information call Patty at 330-881-8081. Reservation deadline April 28, 2022.