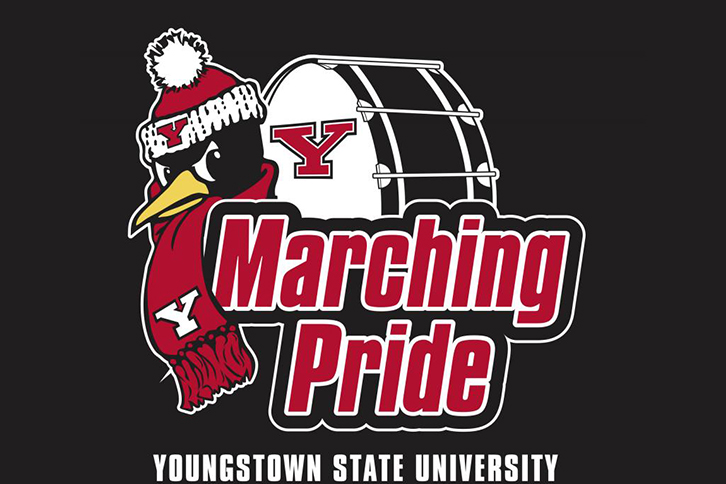 Youngstown State University's Marching Pride announces "Meet the Marching Pride" on Saturday, October 3, at 1:30pm in Stambaugh Stadium. The event is free and open to the public. Physical distancing according to CDC guidelines will be enforced and facemasks must be worn.
Parking is available for a nominal fee in the M-82 surface parking lot across from the Watson and Tressel Training Site, accessible from Service Road. The west stands will be available for patron viewing.
The Marching Pride will perform music from their pre-game and half time shows, along with the YSU Fight Song. Members of the Penguinettes and Color Guard will also perform their routines, and the Feature Twirler and members of the Drumline will attend.
In addition, YSU Football Coach Doug Phillips will make comments and introduce YSU Football student-athletes.
More information is available by calling the Office of Community Engagement and Events at 330-727-7514 or on the Marching Pride website.