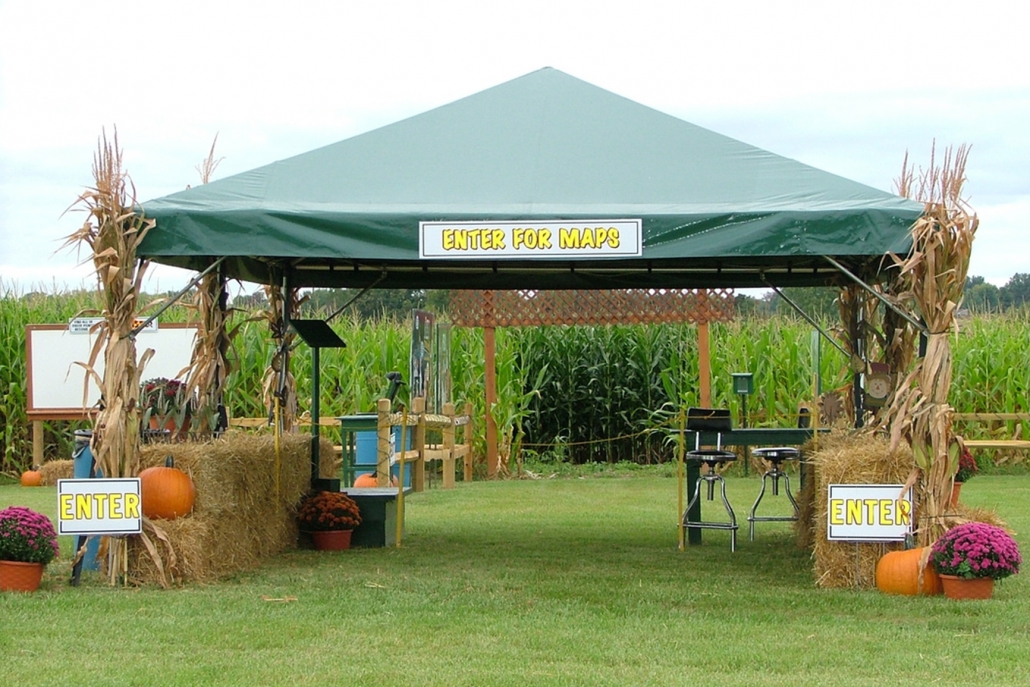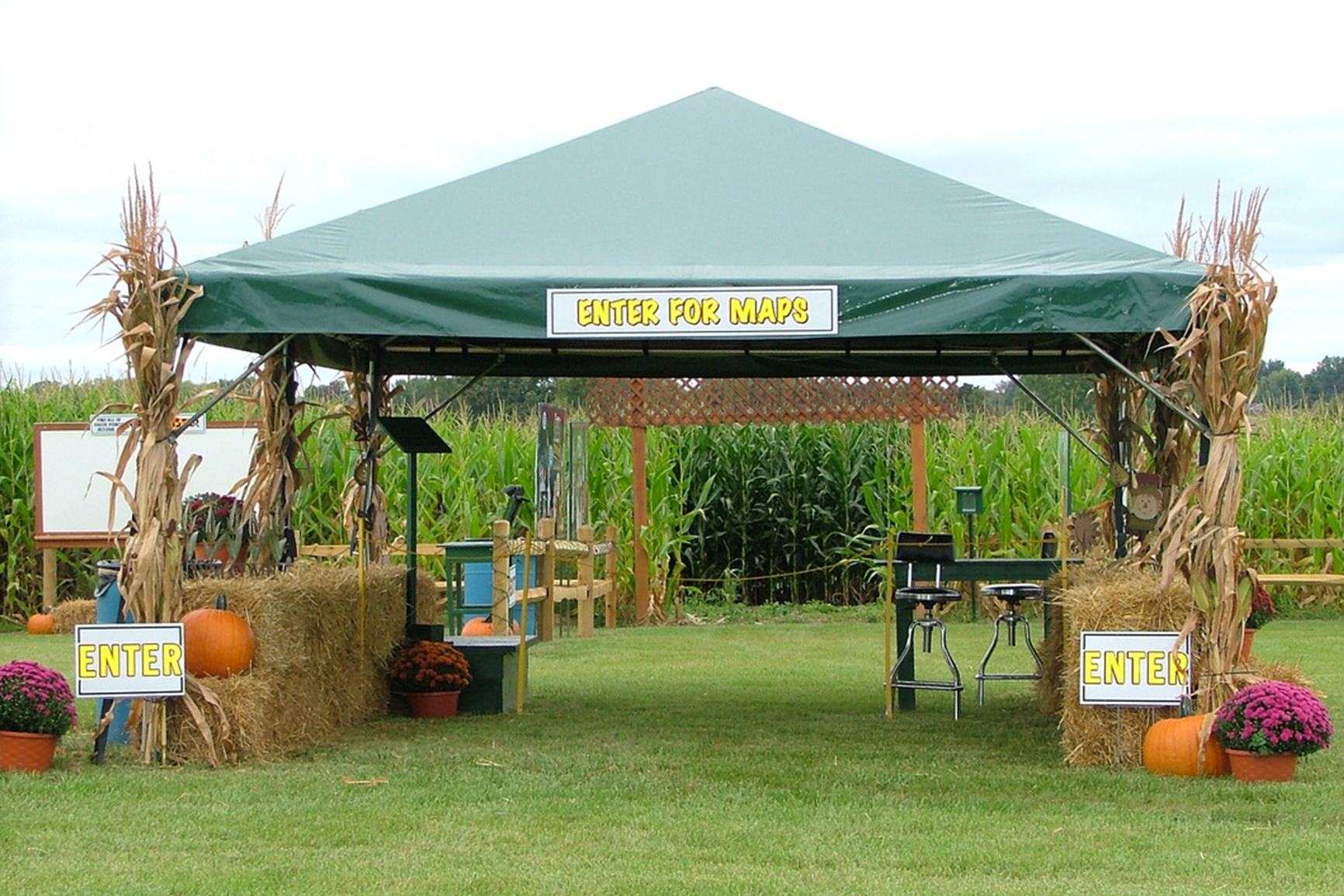 Get Rolling and Get Lost in over 21 acres of corn at Maze Craze – featured as one of the top ten corn mazes in the United States in 2018 in the USA Today poll.
The design for 2019 is The Wizard of Oz to honor the classic film's 80th anniversary. It has 4 separate mazes that will fascinate and entertain both the young and old for hours. The BLUE maze is Toto, Dorothy's beloved dog. It has 0.5 miles of trails and is meant for young children and their parents and is very easy to finish.  The BLACK maze is 1.5 miles of trails and is The Tin Man. Dorothy finds him and befriends him and he then joins her on the journey to Oz in search of a heart. It has one mile of trails and is more difficult to navigate.  This year the GREEN maze is Dorothy. She is swept away from her farm in Kansas to the magical land of Oz. In this maze you will also find a portion of the yellow brick road leading to Oz. There are 2.7 miles of trails, and 6 checkpoints to locate that are on your maze map. The largest maze is the RED maze; it is another portion of the yellow brick road leading to OZ. In this maze you will also find Dorothy's friends: The Scarecrow and The Cowardly Lion. In this maze you'll find the Wicked Witch who seems to be watching over the quest to Oz . It has 4.5 miles of trails and 6 checkpoints to find that are located on the maze map. The Green and Red mazes are the most difficult to complete. The checkpoints within these mazes are much harder to locate throughout the trails. Average time to complete all 4 mazes is approximately 1 and 1/2 to 3 hours and one will walk a little over 2 miles to complete the maze…..depending on your "maze expertise".
Hours:
Open weekends September 13-November 3: Friday, 5:00pm-midnight (last ticket sold at 10:00pm); Saturday, 11:00am-midnight (last ticket sold at 10:00pm); and Sunday, 11:00am-9:00pm (last ticket sold at 7:00pm).
Other Activities:
Gemstone Mining Attraction (additional charge), Straw Pyramids, Straw Maze, Corn Boxes, Corn Hole, Swingset, Hayrides & Barrel Train rides (weather permitting) Saturdays & Sundays in September/October, Maze Master Game, Farm Scene Investigation Game, Monster Mystery Game, Farm Tracks Game, Jumping balls, Tractor playground, Firepits to relax around public & private available to rent (limited number available), Pumpkins supplied by local farmers will also be available to purchase.
For more information, visit the Maze Craze website.