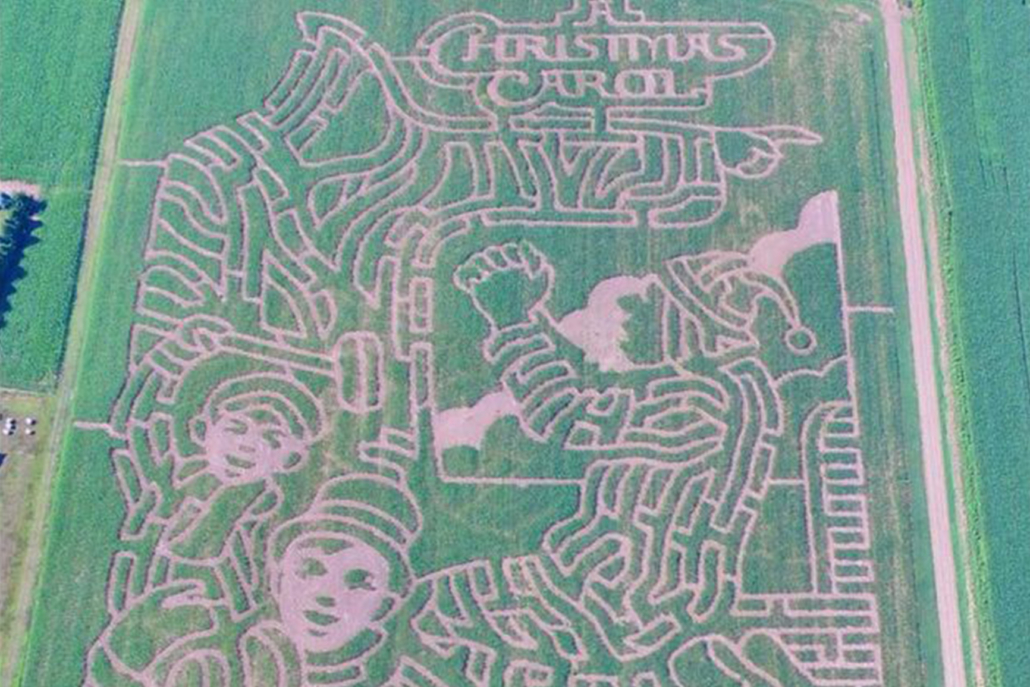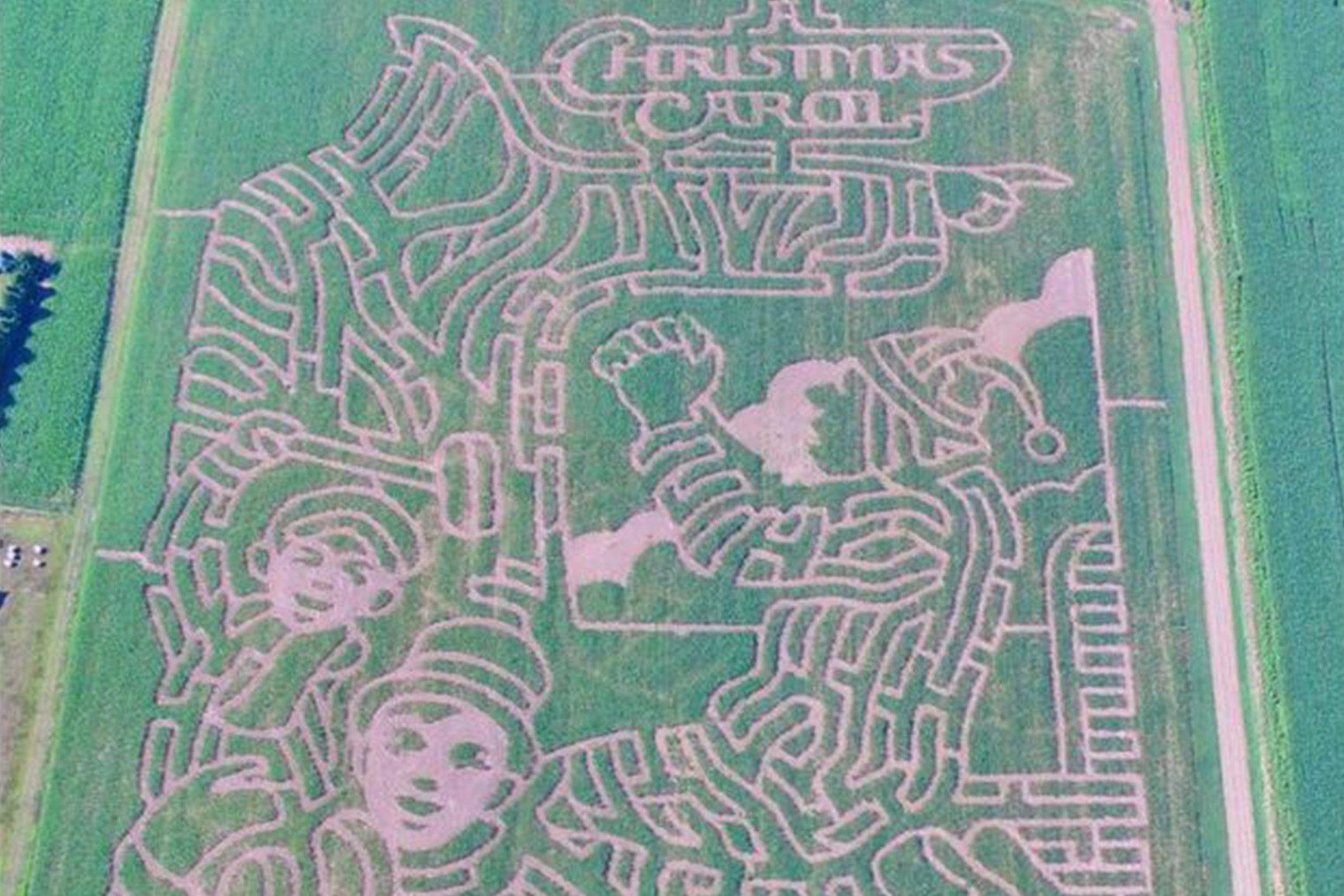 Get Rolling and Get Lost in over 21 acres of corn at Maze Craze! The best corn maze in Ohio and Pennsylvania is located in New Springfield, OH. Maze Craze was featured as one of the top ten corn mazes in the United States in 2018 in the USA Today poll.
The design for 2020 is A CHRISTMAS CAROL. A classic story that focuses on the festive generosity of spirit and human nature. It has 4 separate mazes that will fascinate and entertain both the young and old for hours.  The BLUE maze is the lantern that is held by the ghost of Jacob Marley.  It has 0.5 miles of trails and is meant for young children and their parents and is very easy to finish.  The BLACK maze is 1.2 miles of trails and it is the ghost of Jacob Marley. It has 1.2 miles of trails and is more difficult to navigate.  The GREEN maze is Scrooge begging for forgiveness in his pajamas. There are 2.6 miles of trails. The largest maze is the RED maze; it features Bob Cratchit, Tiny Tim, The Ghost of Christmas Yet To Come, and the title A CHRISTMAS CAROL. It has 4.4 miles of trails.  The Green and Red mazes are the most difficult to complete.  Average time to complete all 4 mazes is approximately 1 and 1/2 to 3 hours and one will walk a little over 2 miles to complete the maze…..depending on your "maze expertise".
Hours:
Open weekends September 18-November 1: Friday, 5:00pm-midnight (last ticket sold at 10:00pm); Saturday, 11:00am-midnight (last ticket sold at 10:00pm); and Sunday, 11:00am-9:00pm (last ticket sold at 7:00pm).
For more information and other activities, visit the Maze Craze website.