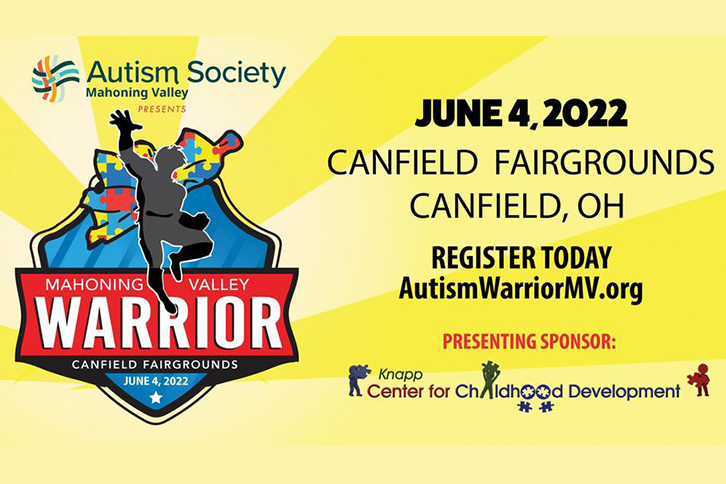 The Autism Society of Mahoning Valley is celebrating their families affected by autism with their annual Mahoning Valley Warrior event on June 4, 2022 at the Canfield Fairgrounds. The first event will start at 9:00am. The event is for autism families, as well as athletes throughout the Mahoning Valley. The expanded Strongman events, including the Mahoning Valley Warrior Competition, are already attracting CrossFit athletes from around the tri-state region. This quadrathlon will consist of a 5K, Individual People-Powered Tractor Pull, and two Strongman events. Registration and additional event information are available at AutismWarriorMV.org or by emailing [email protected]
Athletes, runners, walkers, and groups of any combination of those can instead participate in a singular event or choose from any of the events, including the Group People-Powered Tractor Pull, Kids Fun Run and/or the Valley Autism 5K. In addition, for community support and families affected by autism, there will be the 1-mile Autism Support Walk. Presented with the support of the Knapp Center for Childhood Development, this family-oriented event also features the region's largest Special Needs Resource Fair to bring together local information and contacts for families affected by autism and other special needs.
For additional information, call the Autism Society of Mahoning Valley at 330-333-9609.