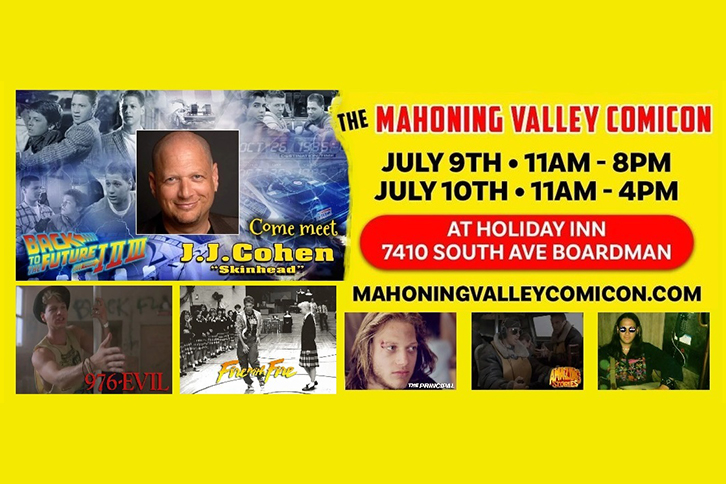 The Mahoning Valley Comicon will be held July 9 & 10 at the Holiday Inn Boardman. The two day event will offer celebrity special guests including J.J. Cohen (Back To The Future 1, 2, & 3, V: The Series – 976-EVIL – Fire with Fire – Amazing Stories – The Principal); Deep Roy (Charlie and the Chocolate Factory – Star Trek – Star Wars – Never Ending Story – Return to Oz – Transformers); Dan Gorman (TOPPS CARDS ARTIST for Marvel – Star Wars – Stranger Things – DC); Andi Serpenti; Lisa Neeld; Knightmare (appearing Sunday only); and more!
There will be Q & A's, Panels, Cosplay, Costume Contest, Vintage Gaming area, Collectible Toys, Comic Books, Vendors, and more! Show times are Saturday 11am to 8pm and Sunday 11am to 4pm.
For more information, visit the Mahoning Valley Comicon website.