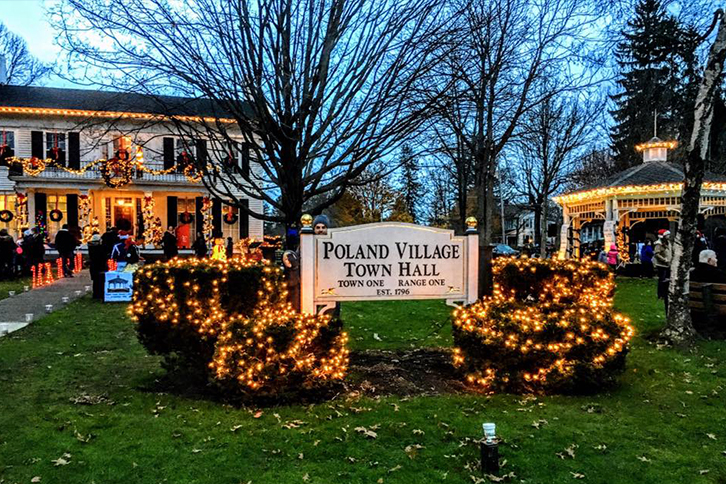 For the 12th consecutive year, the Village of Poland will celebrate the Christmas season with Lighting of the Village. Due to the COVID-19 pandemic, LOV will not be live this year. Community members are asked to remain at home and log onto www.facebook.com/Polandjuniorwomensclub at 6:00pm on Saturday, December 5, 2020 to watch the event.
The lighting will include a choir singing Christmas carols, Santa reading a Christmas story and Santa lighting the Poland Village Town Hall tree and outdoor decorations.
For more information, check the Facebook event page or the website at www.pjwc.org.