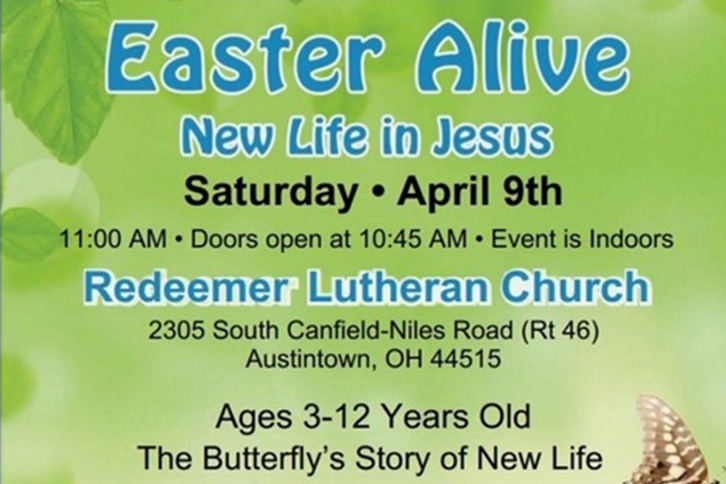 2022 Easter Alive program – Redeemer Lutheran Church in conjunction with Thrivent is sponsoring a program for children ages 3-12 on Saturday, April 9 starting at 11am at the church located at 2305 S. Canfield-Niles Road (State Route 46 between New Road and Kirk Road).
The butterfly theme for this year's free event is focused on New Life in Jesus.  The event will be held indoors.  There will be games, a cookie decorating craft, and candy for the children.  On departure, the children will be given a small gift and a snack to go.  Small Easter baskets will be raffled off to several families that have registered their children.
You can register the day of the event at the church, but you can also avoid the registration line by preregistering on Redeemer's website (www.Redeemer-Austintown.org).